Things to do at Treetop Adventure Golf Birmingham review
Inside the Bullring in the centre of Birmingham, you will find Treetop Adventure Golf. They have two family-friendly 18 hole mini golf courses, the Tropical Trail and the Ancient explorer.
Quote: "The trees are fully grown, the jungle residents have moved in, the pizza oven's fired up and the Thirsty Toucan bar is fully stocked with tropical flavours. There's something for everyone. No need to book, just turn up."
Their Tropical Trail features Amazonian jungle wildlife with birds, trees, frogs, bugs and more. You will meet the Mighty Oracle tree in the Mystic wood and try to avoid the forbidden Funghi toadstools. There are different sites and landmarks to see along the way plus rocky caves and stalagmites. Make sure you put carefully around the Raging river falls.
The Ancient Explorer course takes you on a trek through crumbling temples, past cryptic carvings, stone serpents, a hidden gem mine and more. In the outer temple, you will meet the Fabulous Sacred mask. Then inside the Inner Temple, you will take on the sleepyhead and keep following their passages until you reach the Toco Toucan temple Plus much more themed fun.
All players have a chance to play the bonus 19th hole. Test your skills to attempt to win a free round of golf. They can even host your child's birthday party.
Please note – Most places may still require you to pre-book online in advance. Some venues also still have certain areas closed for safety reasons. Please check their website and/or social media pages before visiting.
FAQ and Further Information Treetop Adventure Golf Birmingham
Is there food and drink available?
There is a cafe serving hot and cold food and drinks, this includes a licensed bar.
What are the main things to do?
Two themed 18 hole crazy golf courses with a fun range of obstacles, try the Tropical Trail or Ancient Explorers courses. There are toilets and a bar/cafe.
What are the ticket prices?
*Mid-range to higher-priced
*Prices are subject to change and/or discounts online. *Mid-range to higher-priced. A ticket for anyone over the age of 5 costs £9.50 for one course (18 holes) or £15 for 2 courses (36 holes). Other pricing options including family tickets are available.
Is there parking?
There is parking nearby, charges apply.
When are they open?
They are open almost all year round. For up to date opening times and dates please visit their website.
Are they accessible?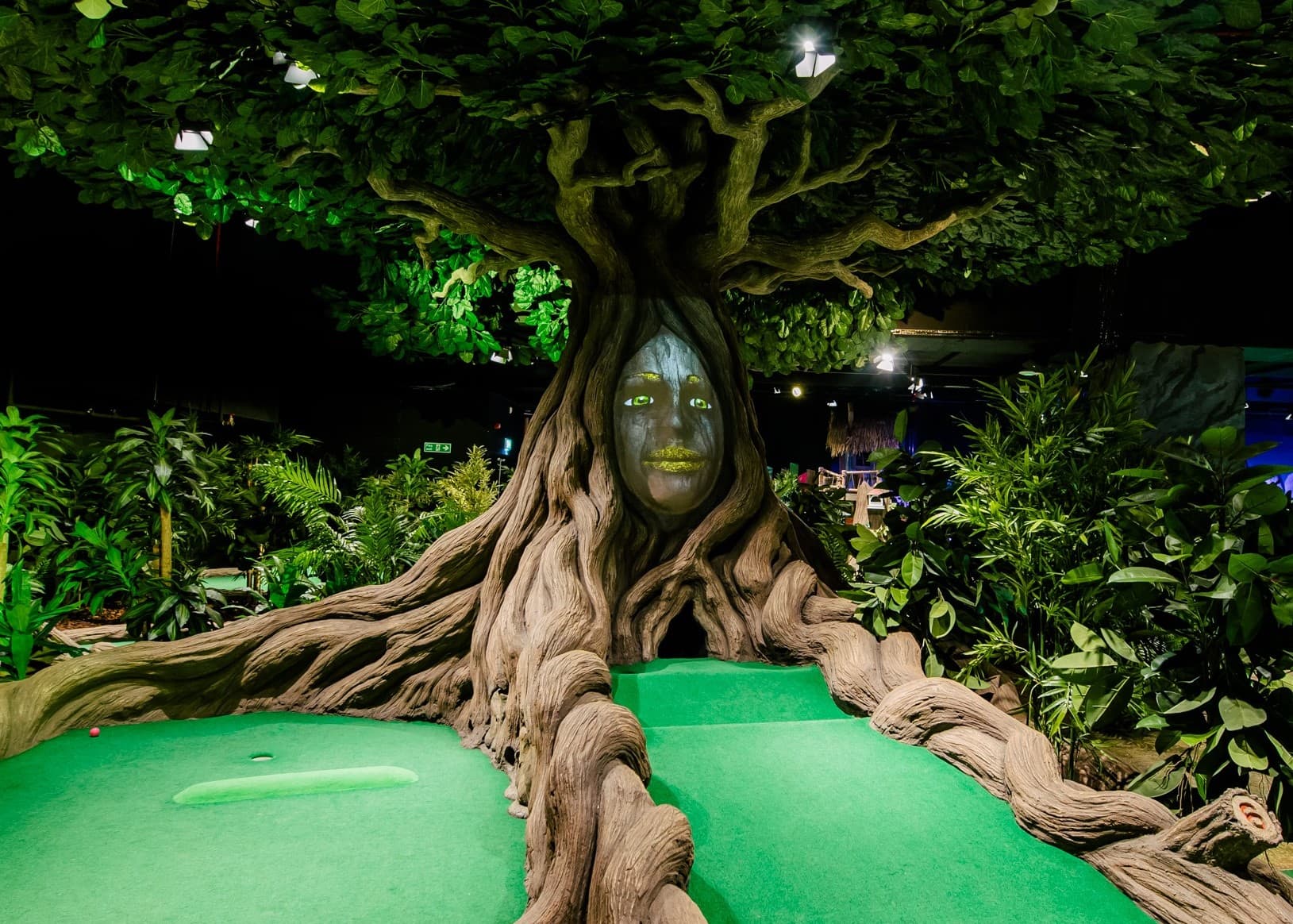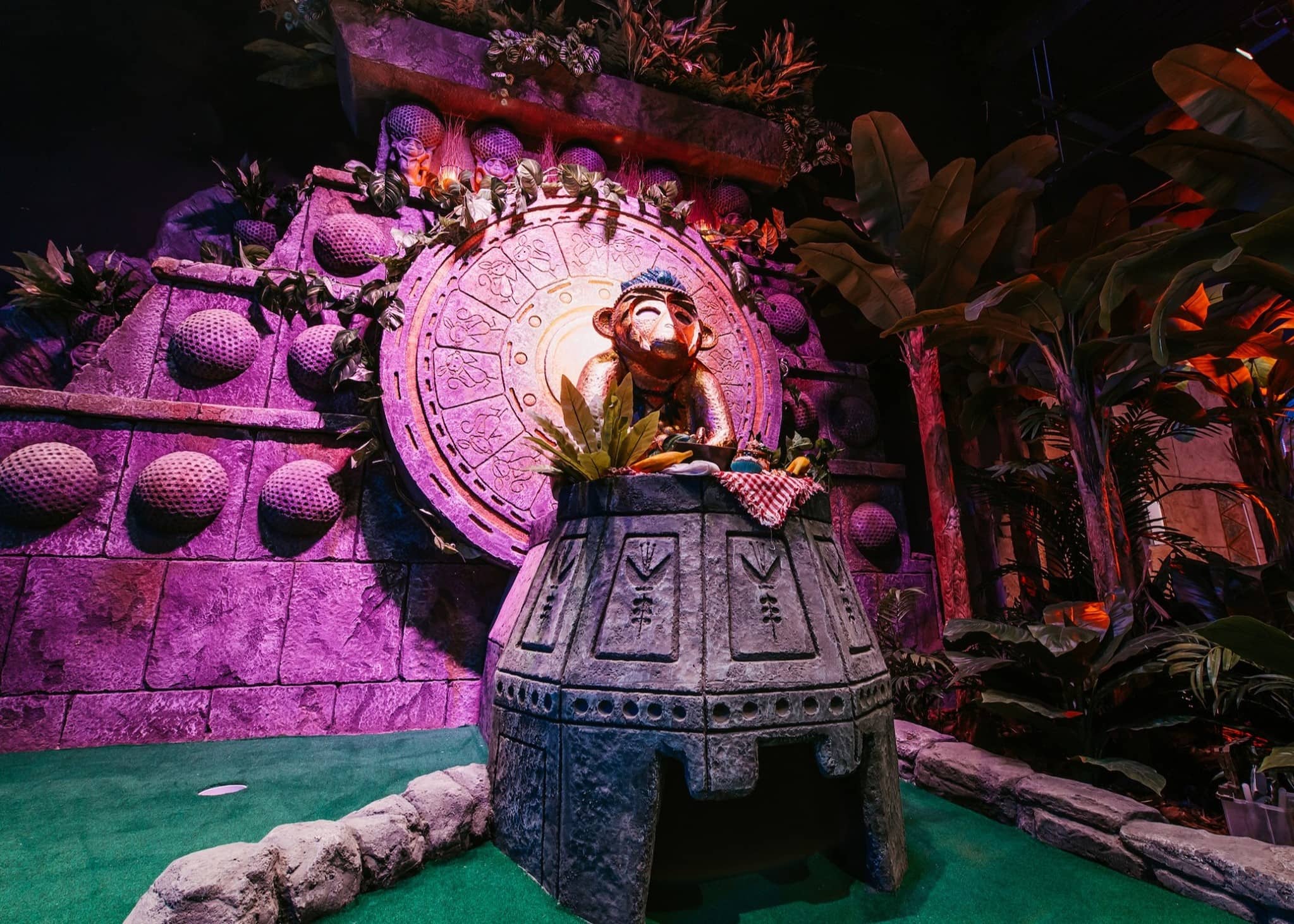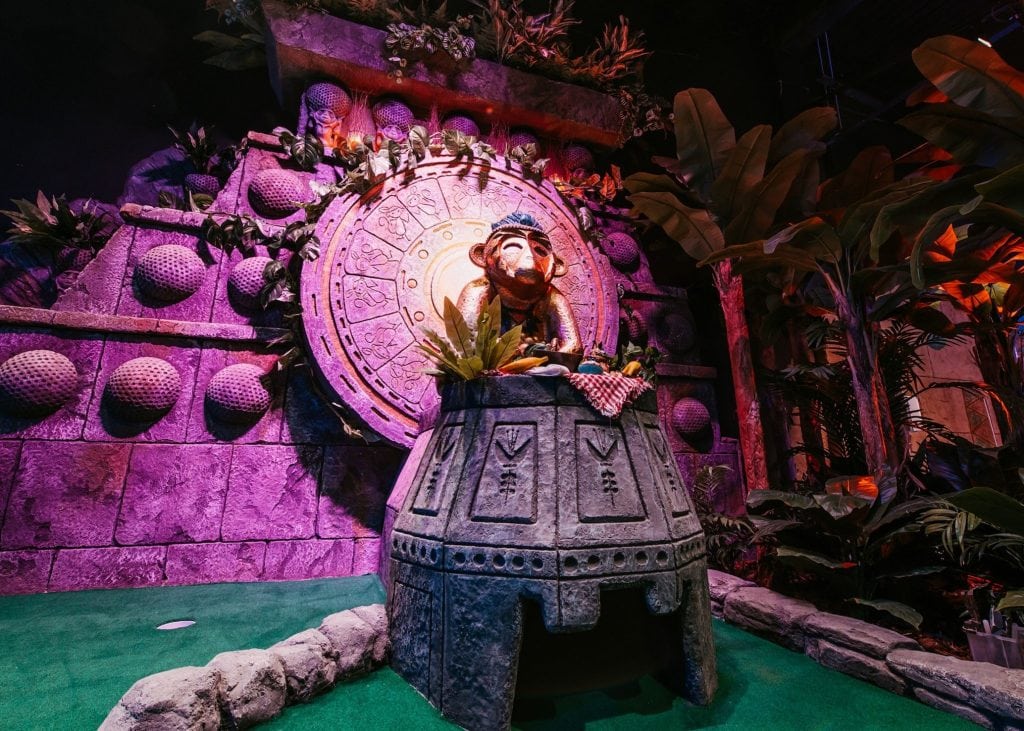 *This post contains affiliate links