Things to do at Wensleydale Railway review
The Wensleydale Railway is a heritage railway in Wensleydale and Lower Swaledale, North Yorkshire. It has been run as a heritage line since 2003 and hosts the Polar Express Christmas experience on its trains over most of December. Plus other annual events including driving days.
Regular passenger services operate between Scruton and Redmire. With stops at Bedale and Finghall Lane with services to Leyburn to resume soon (Redmire station will then no longer be used). The station at Scruton is an award-winning recreation of how a small country station would have been in Victorian times. On most running days it is staffed by volunteers in period costumes who will guide you around the station. There is no car park at Scruton station. There are a number of short walks in the village.
Leeming Bar has been recently restored and it is now the hub of the railway. Bedale station is a short walk from the high street of this Georgian market town and Finhall Lane is a request stop. When they are finished at Leyburn station Redmire will no longer be used.
Please note – Most places may still require you to pre-book online in advance. Some venues also still have certain areas closed for safety reasons. Please check their website and/or social media pages before visiting.
FAQ and Further Information Wensleydale Railway
Is there food and drink available?
Some stations serve food and drinks, most have places to eat nearby.
What are the main things to do?
Heritage railway line in Wensleydale and Lower Swaledale with annual events. There are toilets and places where you can purchase food and drinks.
What are the ticket prices?
*Mid-range
*Prices are subject to change and/or discounts online. *Mid-range. Adult return online £15.00, children 3-16 £8.00, dogs £2.00. Other pricing options are available depending on the event, how far you want to travel if you purchase tickets online or on the day.
Is there parking?
There is parking at some of their stations. Please see their website for information.
Dog friendly?
Dogs are welcome. Assistance dogs travel for free.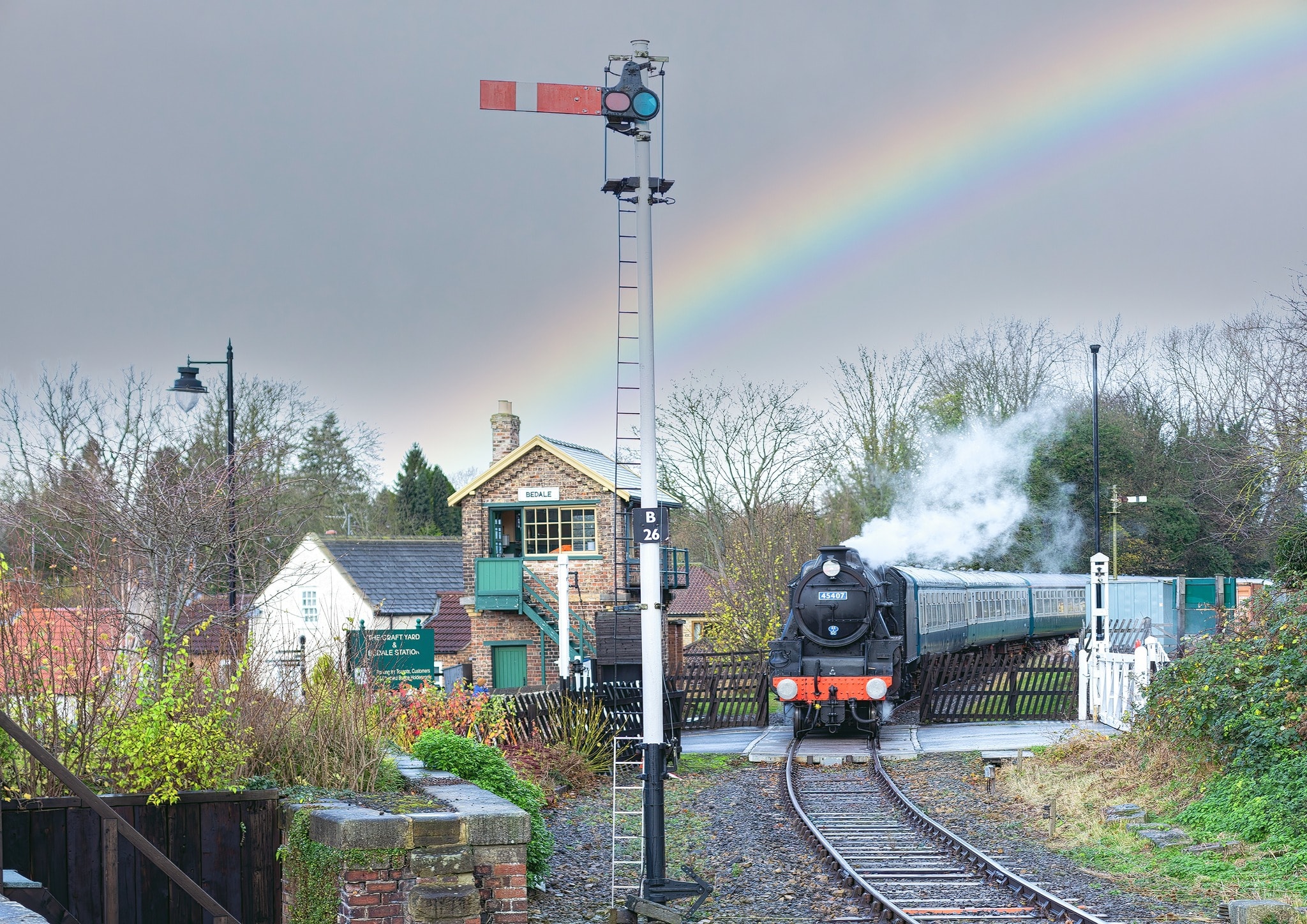 *This post contains affiliate links
---