Things to do at Willen Lake review
Willen Lake is not one, but two interconnected lakes in the heart of Milton Keynes. There are lots of watersports available on the lake. There are boats in pretty much all their forms; canoes, kayaks and pedalos. There's also sailing, wakeboarding and windsurfing. Most of these have to be pre-booked and there is a charge but all the details are on their website. If you've never tried them before there are taster sessions you can book as well.
If you don't actually want to go on the water then there are still loads of things to do. There are lots of swans and ducks to feed (if you're still allowed?) as well. You can walk all the way around the lake (which takes a fair old time) and there's a fitness trail along the way. It's a really nice walk and you wouldn't really know that you're in the middle of a city centre.
There are two really good playgrounds, one for toddlers and one for older kids. They built a splash park a couple of years ago which is quite good, although it's not exactly cheap. There's also a high ropes course, archery sessions and football pitches.
There is a newly extended play area that is now over an acre in size and free to use. The new play area is made up of two parts, the larger area is suitable for slightly older and more adventurous children and has a wide range of equipment, including a large lighthouse tower with tunnel slide, a lookout crow's nest and a suspension bridge. The second area is suitable for younger children and those with additional needs.
If you're looking for something to eat then there's a pub, which does get busy. If you don't mind the walk there's a tree cathedral and stunning peace pagoda which are each a few minutes' walk away. They regularly hold events at Willen Lake as well.
Please note – Most places may still require you to pre-book online in advance. Some venues also still have certain areas closed for safety reasons. Please check their website and/or social media pages before visiting.
FAQ and Further Information Willen Lake
Is there food and drink available?
There is an on-site pub which serves food, you can picnic in the grounds.
What are the main things to do?
Lake with water sports, playgrounds, splash park, high ropes, model railway. Plus an on-site pub and toilets.
What are the ticket prices?
*FREE
*Prices are subject to change and/or discounts online. *FREE – It is free to visit Willen lake but some activities are charged.
Is there parking?
There is parking. charges apply.
When are they open?
Willen Lake is open almost all year round. For up to date opening times and dates please visit their website.
Are they accessible?
There is good access at Willen Lake, with surfaced paths around the lake and dedicated parking spaces at both the North and South car parks. A disabled toilet can be found in the Splash 'n' Play complex.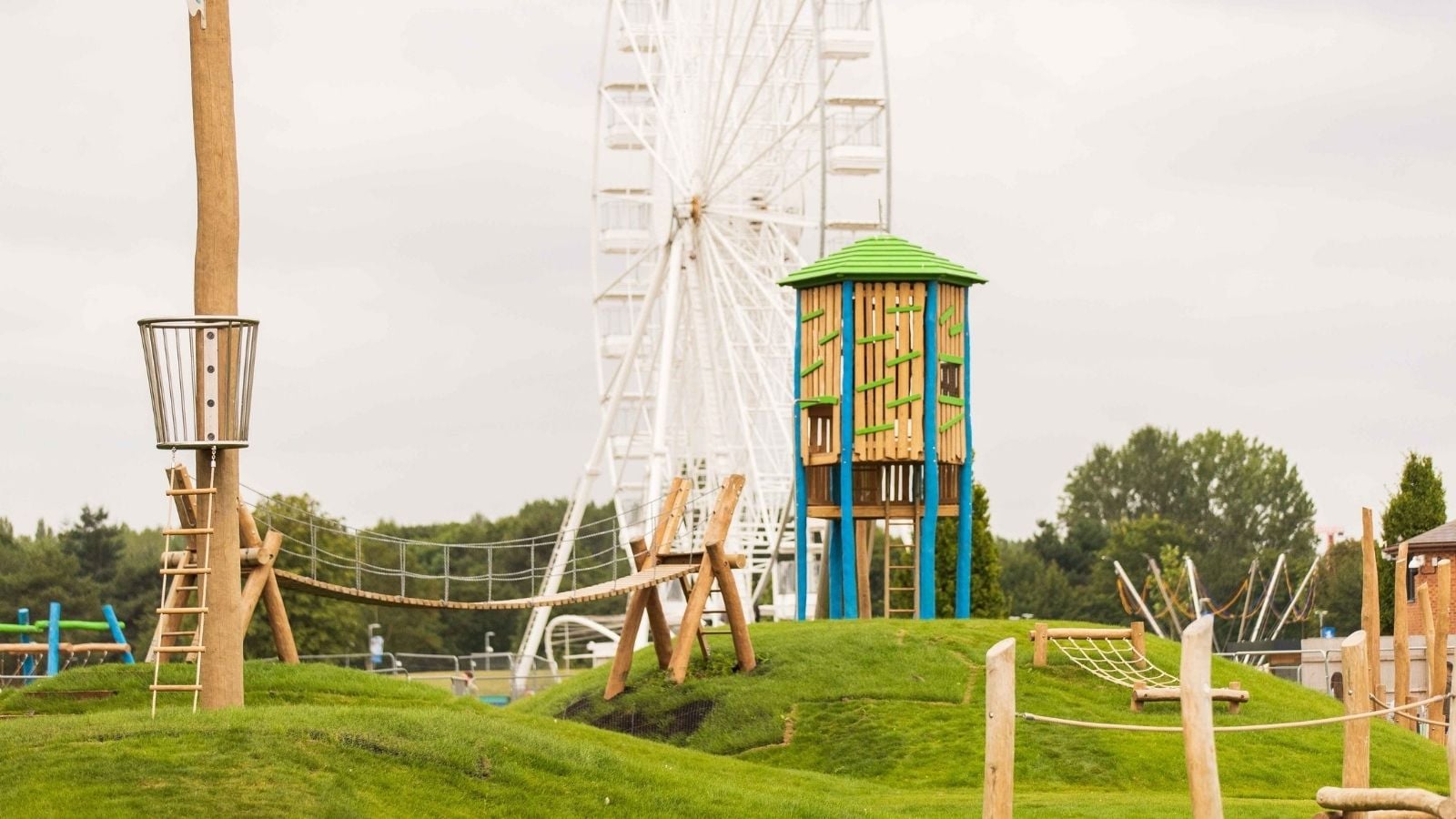 *This post contains affiliate links
---