Reighton sands is a Haven owned Caravan park near Filey in North Yorkshire. I originally booked us in here because I wanted to go and see the puffins at RSPB Bempton cliffs but as we had already done that earlier in the year we had an open book of things to do. I will go more into that at the end of this post. Firstly I will review the caravan site itself at Reighton Sands, Haven.
*this post may contain affiliate links. It will cost you no extra if you click to book or view
Haven Reighton Sands – Review
Haven has 4 sites by the coast in Yorkshire. Reighton sands is one of the smallest but it didn't mean that it was lacking things to do. As well as having Touring and Camping pitches they also have static caravans available to rent for 3 or more nights.
We took our touring caravan to Haven for this stay. At check in we were given a handy map, what's on guides and entertainment passes (included in your touring pitch fee). After checking in we were shown to our pitch by the site warden. I have this terrible habit of booking caravan pitches without actually looking at the map beforehand. The touring site is really small, it's even smaller than the non-electric tent field. There are just three short isles for tourers and it all felt a bit squished in. It's also on a slope so make sure you have provisions for this just in case they've run out. For a site with so many statics, it was a shame that the touring site is so small.
We had an electric pitch with a hard gravel standing. There was room for an awning and the car is parked in front of the caravan. The shower and toilet block were adequate and the underfloor heating in the showers was a nice touch. So much so I spent so long in there that the lights went out on me.
The Facilities at Reighton Sands
The touring site was, true to Haven, well situated. The main outdoor playground was right next to us and the main facilities situated behind this. Although access was a bit of a pain as it was a much longer walk than it should have been.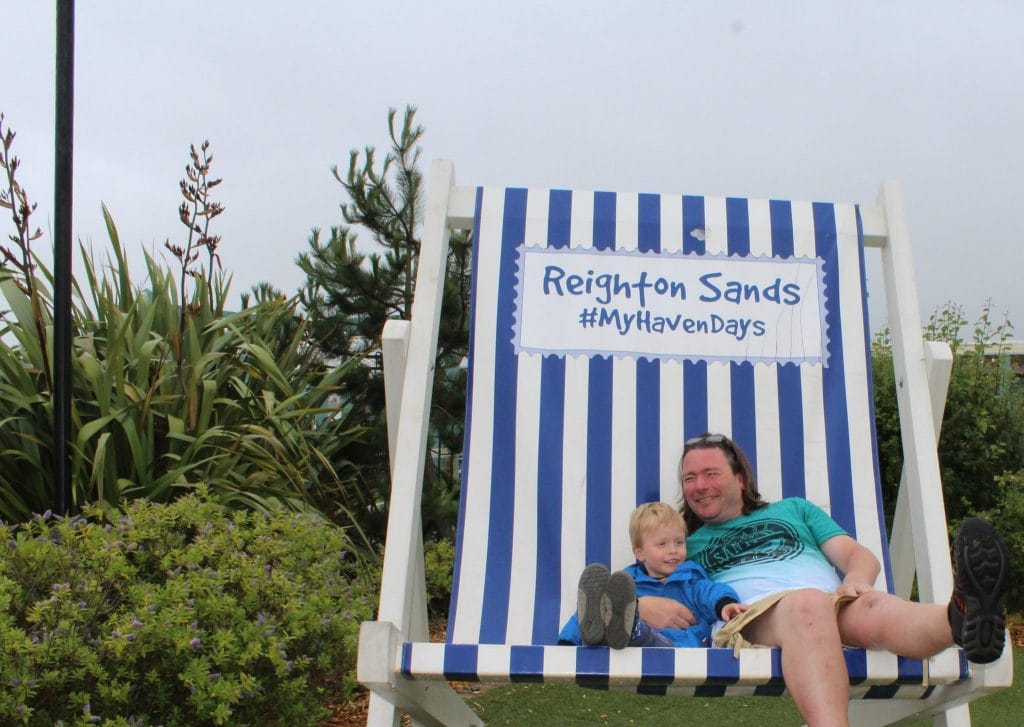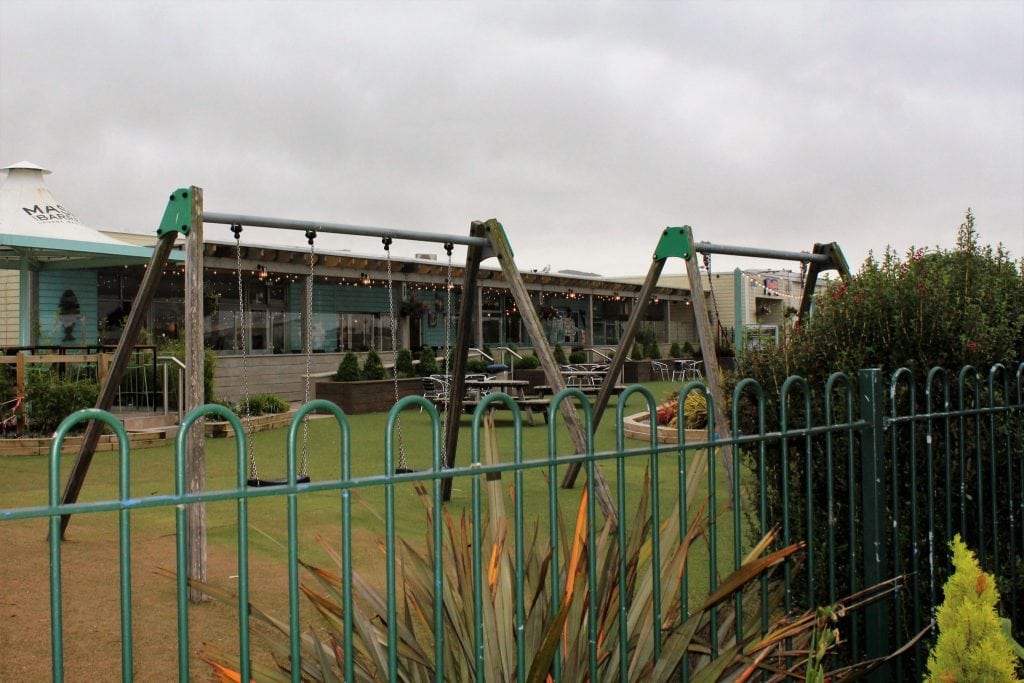 The Hawkwood restaurant has an enclosed outdoor play area. As well as a large area inside to sit they also have a large covered area outside plus picnic benches near the playground. This was perfect for us as we could have a leisurely lunch while Jamie played safely. They have some great meal deals on during the week.
Also within the entertainment area, they have a fish and chip shop. You can sit and eat here or take away. The food was so good from here that we had a take away two nights in a row which we took into the entertainment hall.
The Pool at Reighton Sands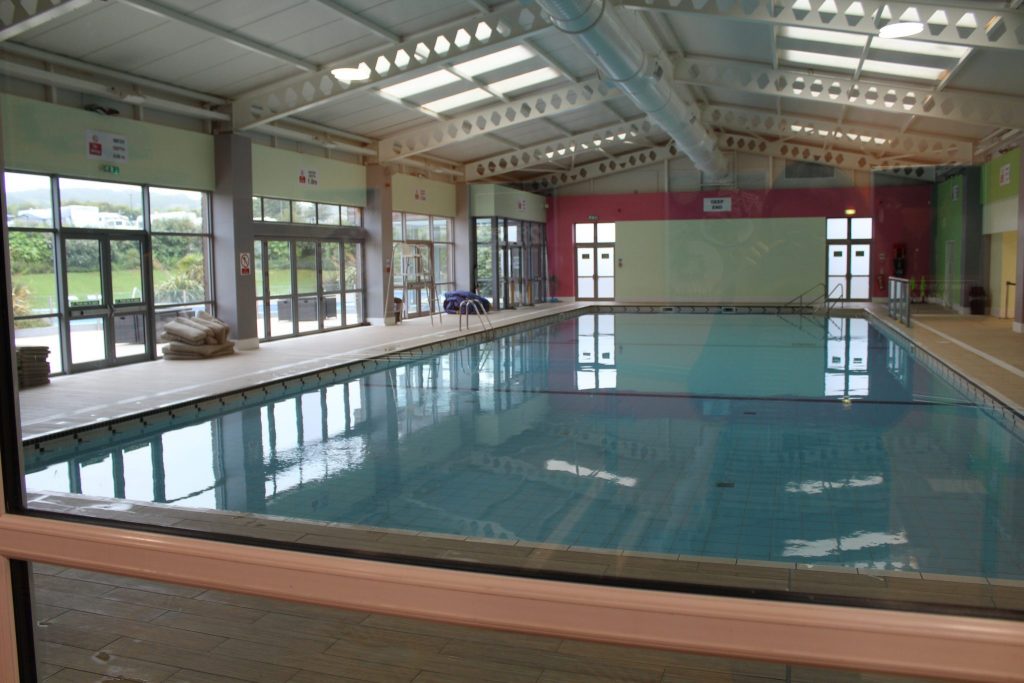 The water in the swimming pool was a nice warm temperature. The changing cubicles were clean and the outdoor lazy river was lots of fun. So much so we went round it way over 10 times in a row! They have daily activities on in the pool. These are charged activities.
Evening entertainment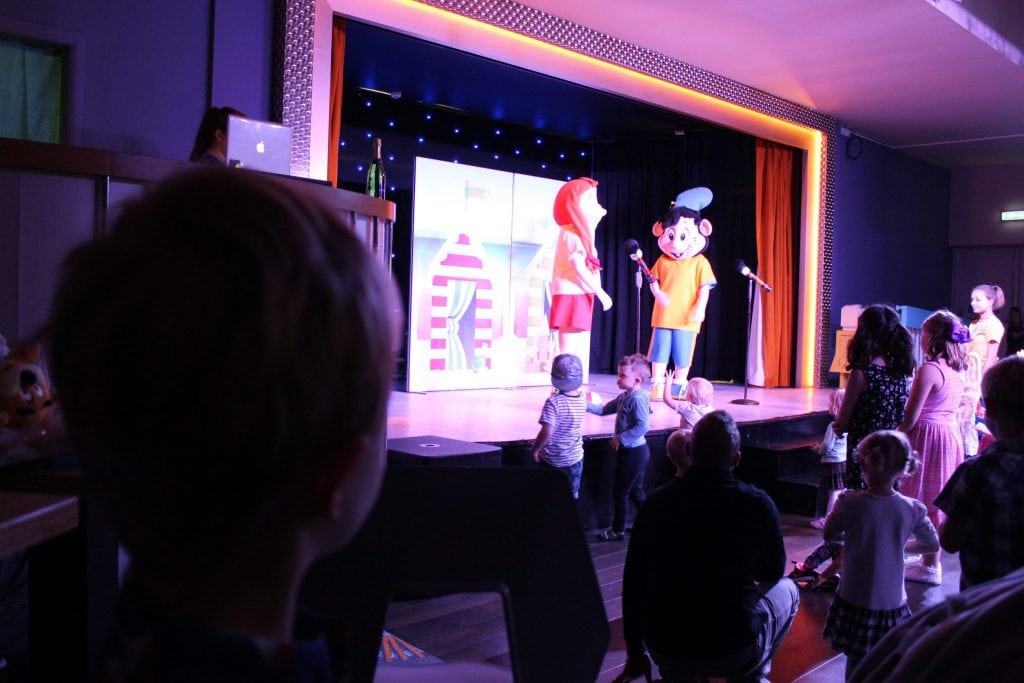 Monday-Friday the entertainment is more aimed at toddlers and babies than older kids. Although they do games later on for the older ones the actual show itself was better on a Saturday for Jamie and kids that are older.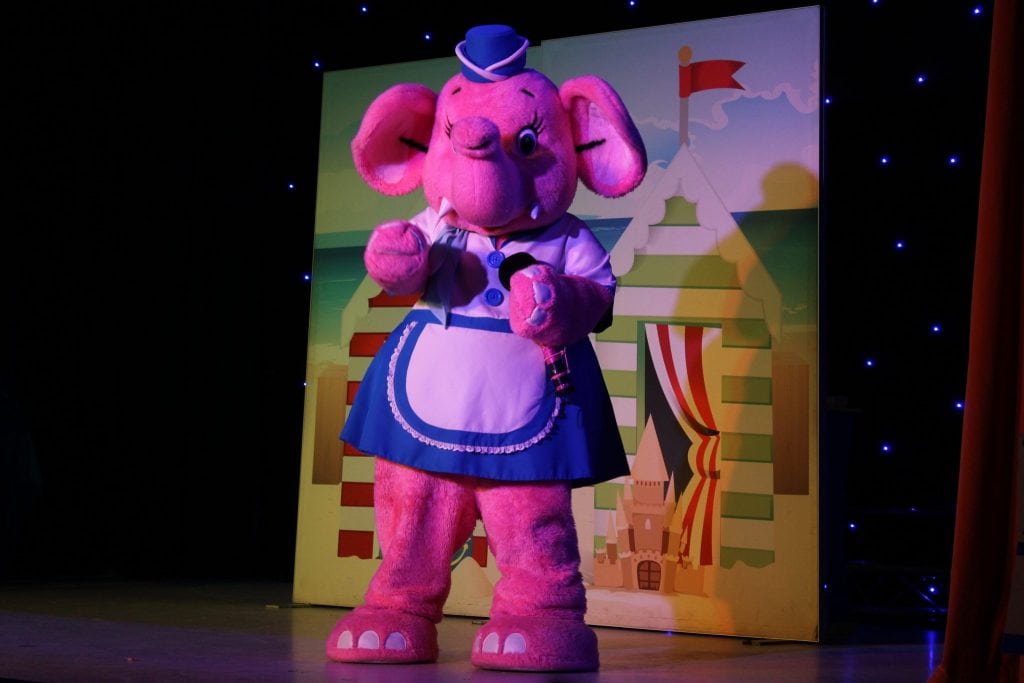 If you get an opportunity to play family bingo do it. It was just £2 to enter and we won on the Saturday night. The prizes we won were really good and Jamie was chuffed to bits with our haul. Now I'm not saying you will win but we were glad we entered.
Other entertainment
The site has a 9 hole golf course, archery and fencing coaching plus other mini sports. There is family pitch and putt, plus nature rockz (learn and experience nature).
There is plenty for the kid's entertainment wise during the day as well as into the night. Inside the main entertainment area, there is a large funworks amusement arcade. Some of the activities are free, others may be charged extra. You can find out more from the handy What's on guide that you will be given when you check in. It's full of useful information for your stay, especially pricing of some activities and what's on where.
Land train to the beach
Access to the beach at Reighton sands is down a very steep hill. Haven have supplied a free land train to take you down and back up again, which is great if you can't manage the walk. I doubt we'd have managed it as we struggled just with the short walk up to the shop for a drink! It's situated not too far from the on-site supermarket.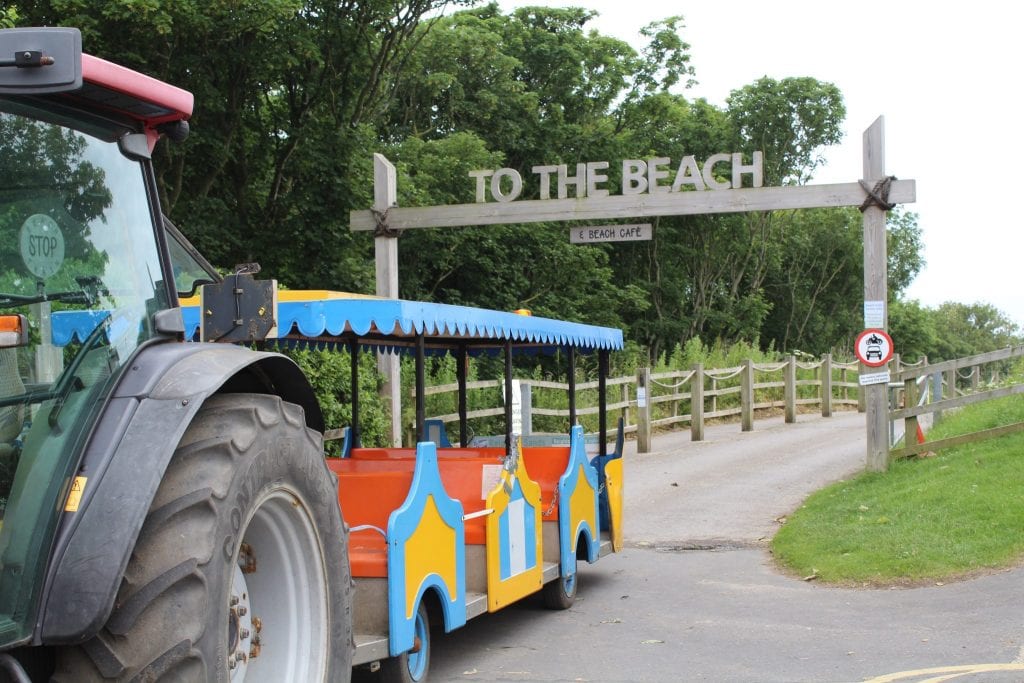 As with all of the coastline around Yorkshire it is best to check tide times before you head on down to the beach. It didn't matter to us as we were only going down for a quick visit but another family struggled onto the train with all manner of beach equipment only to find the tide in when they got down there. The driver did warn them that it was going to be a good couple of hours before a decent amount of sand was to be expected.
Jamie had a great time throwing pebbles into the sea. The coastline is really pretty down there and well worth a visit.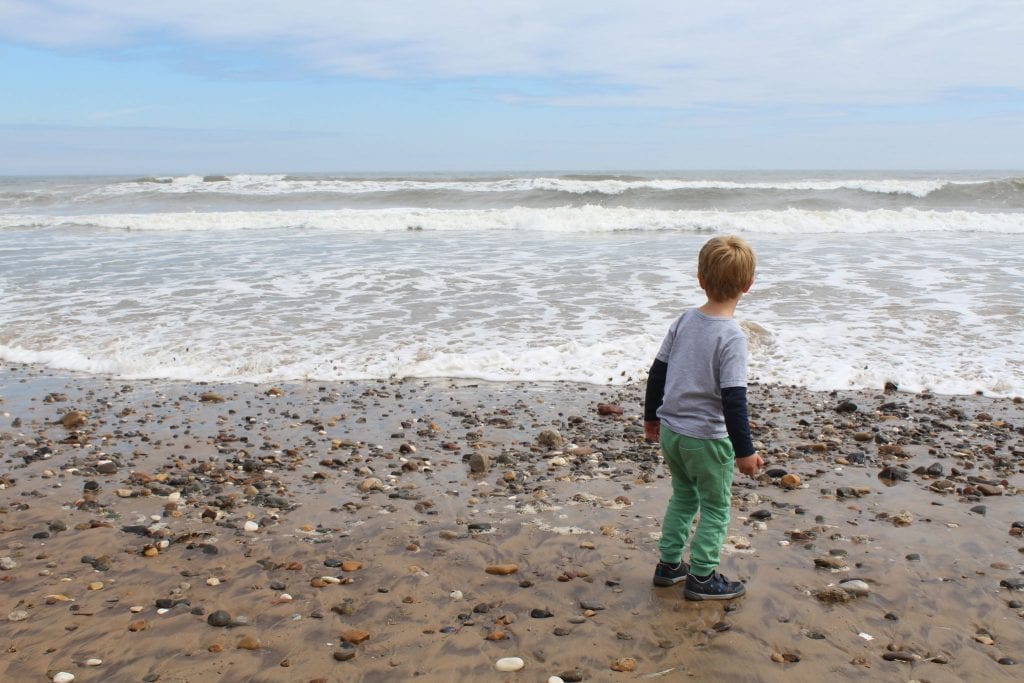 What else did we do during our stay?
The coastline around Filey is well worth exploring. There is so much to see and do that you will never fit it all into a short break.
Filey
The closest village to Reighton Sands holiday park is Filey. So this was our first port of call. The tide was in and we spent a long time wandering up and down the promenade just watching the waves. The waves can get really fierce as they pound against the defence walls. Watch out as they even come over the walls at times. This can provide you with a great game of chicken. If you head right (south end) there is a café at the end of your walk. We also passed a paddling pool.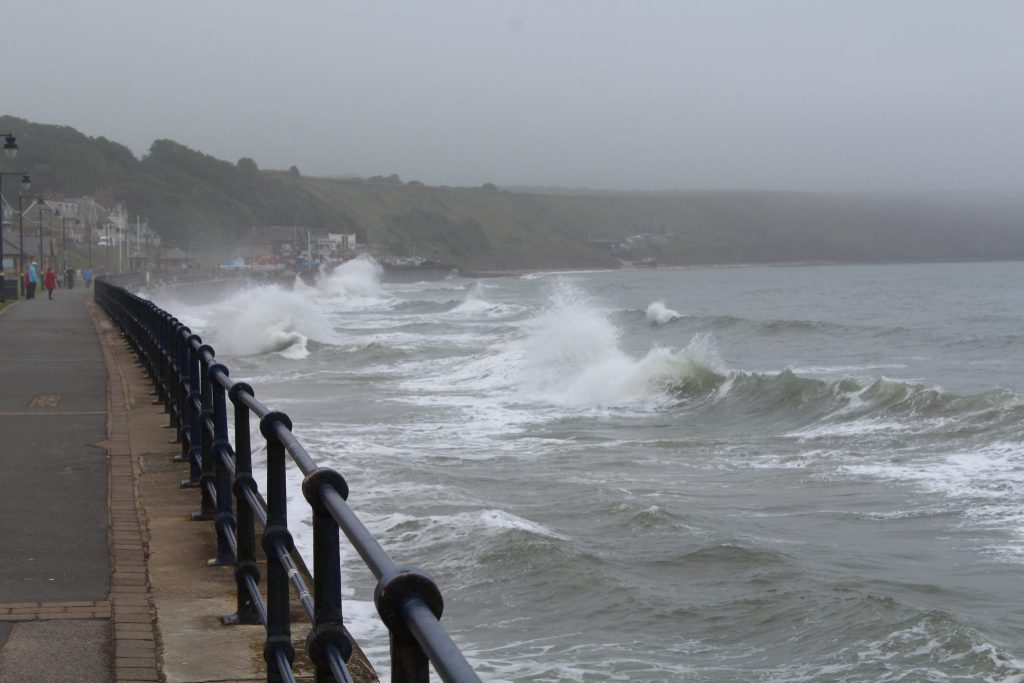 If you head left (north promenade) there is crazy golf, amusement rides, the RNLI lifeboat station, more cafes and amusement arcades. The front along here is very pleasant and they have obviously spent some money on it over time.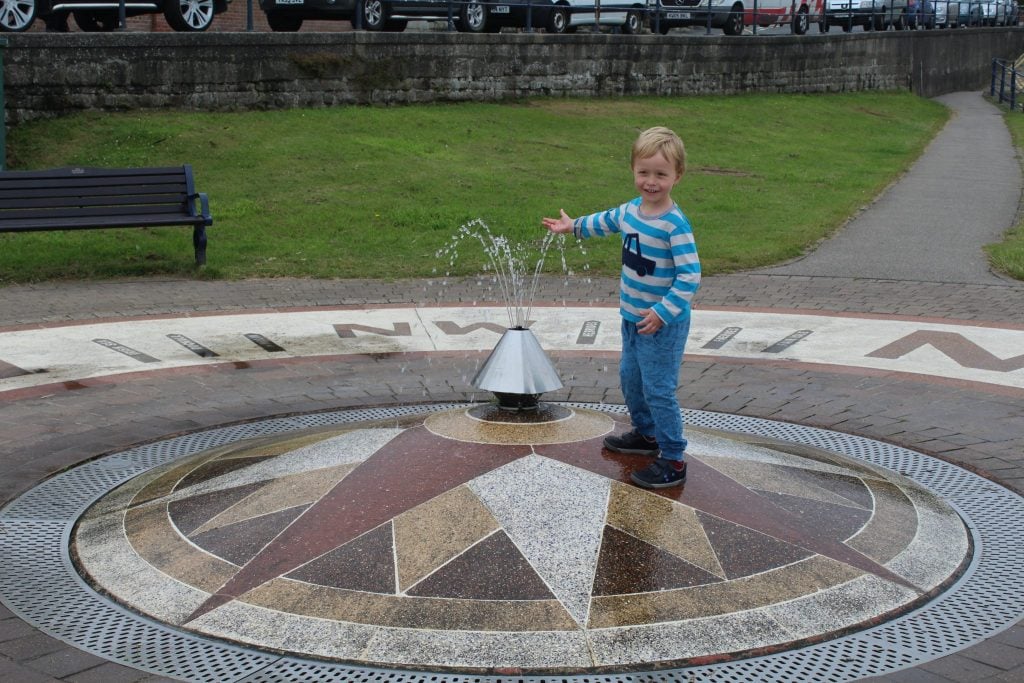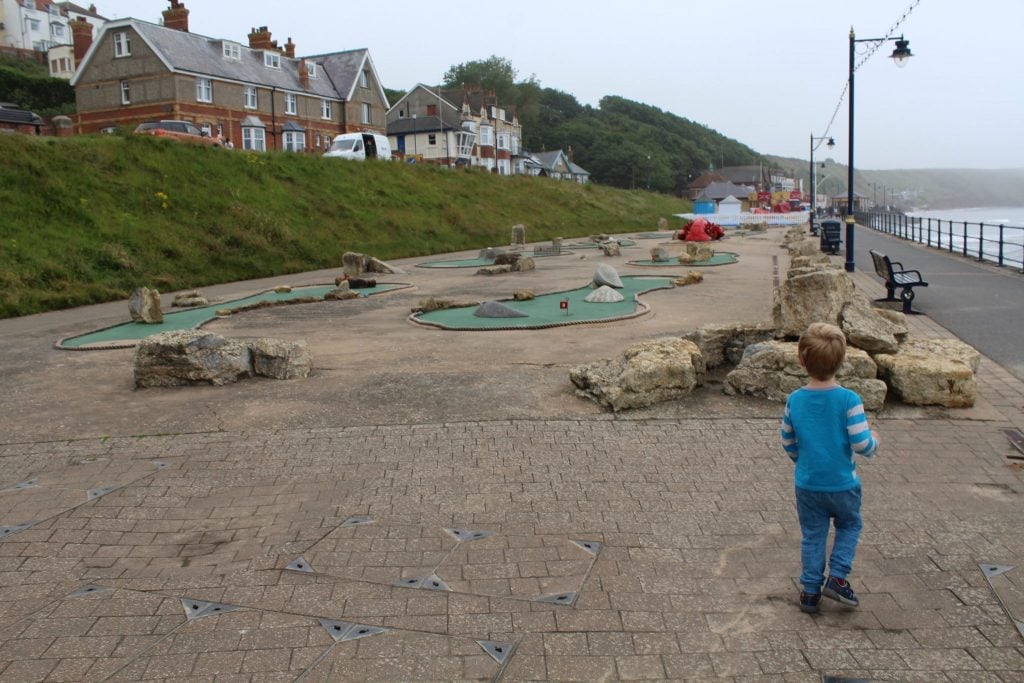 Scarborough
We didn't have a huge amount of time to spare in Scarborough but it's somewhere you could certainly spend a lot of time. There's plenty to see and do, especially if your kids like fairground rides and amusement arcades. We ate crab in a really lovely restaurant overlooking the harbour.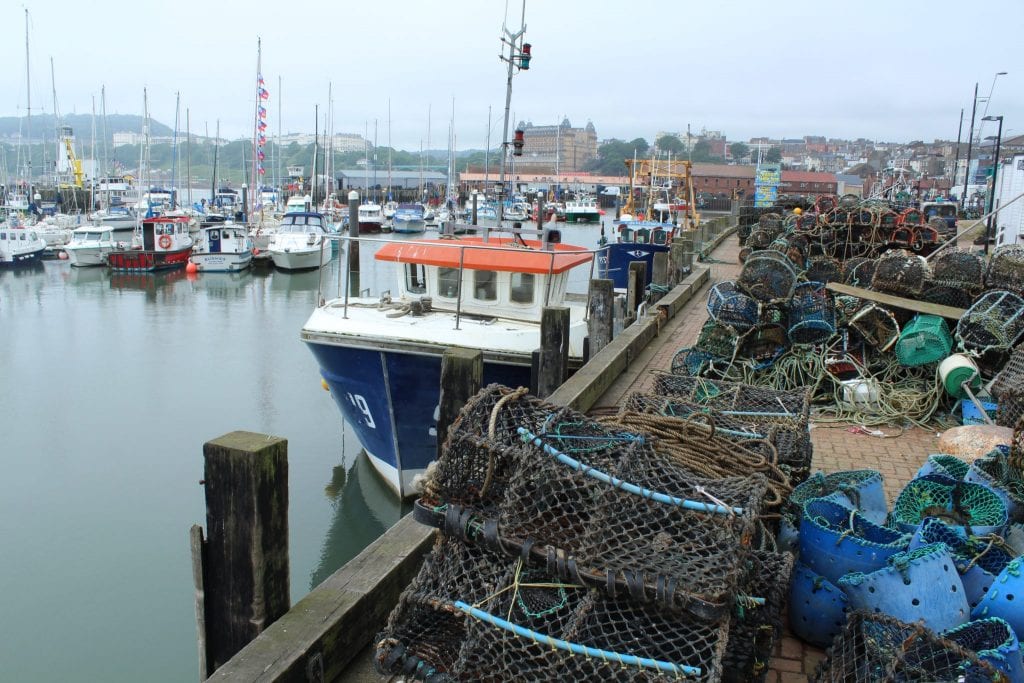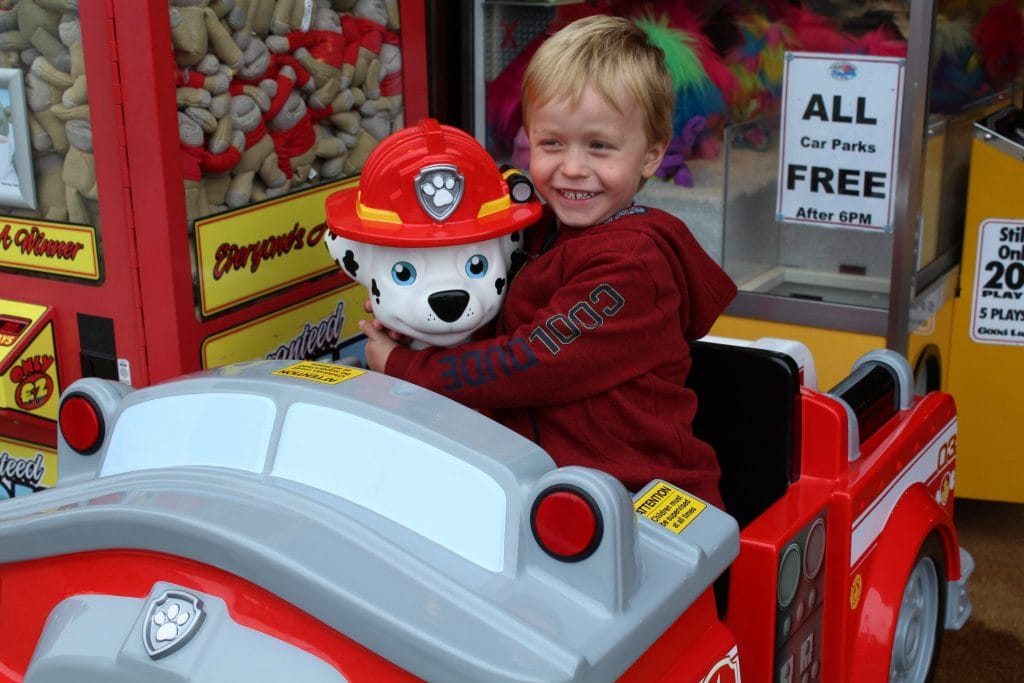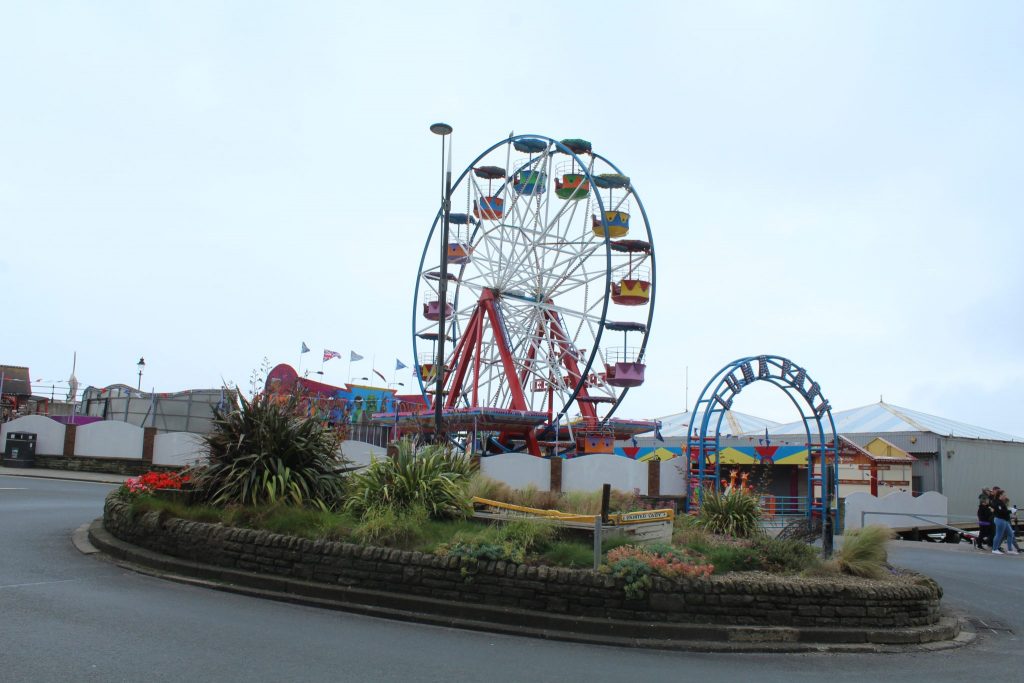 Flamborough Head
Flamborough head is honestly one of my most favourite places in the world. I have many memories throughout my life of visits here and they all stand out as happy memories. The views from the head are just stunning. It's one of those places where I could just happily sit for hours. If you see some people gathered with large cameras go see what they are looking at…it may well be some nesting puffins. The lighthouse isn't open every day so make sure you check out their website for opening days and times. I would have loved to have had a look inside. There is also a café nearby if you are feeling thirsty or hungry.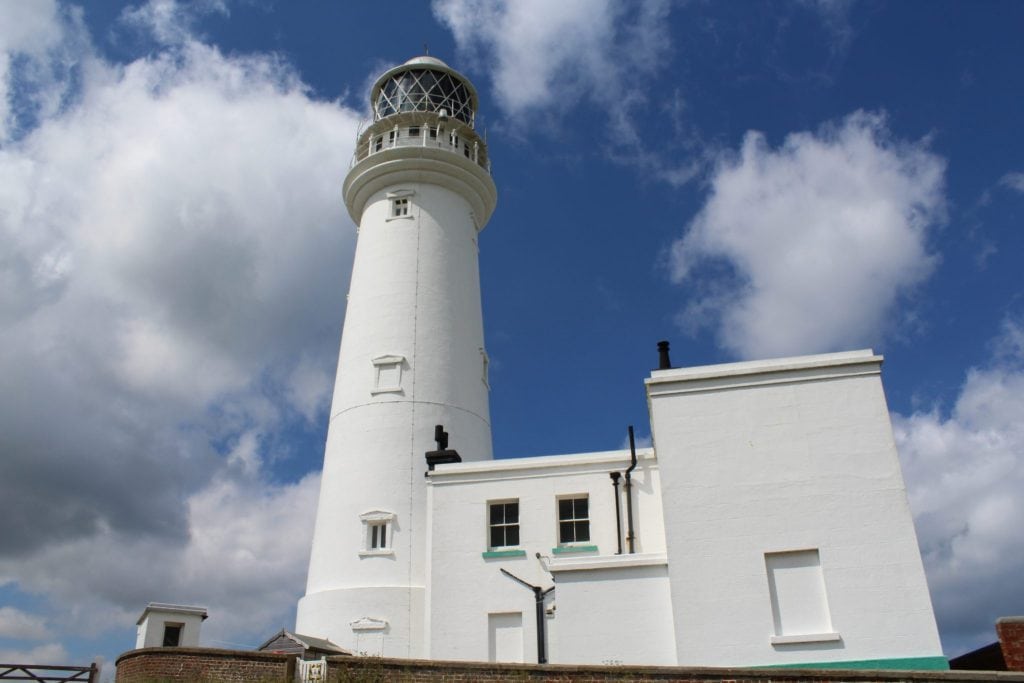 You have to pay to park but we paid just £1.40 for two hours. Unless you plan on hiking on down to the beach (it is a massive hike) you won't need to stay for any longer.
Not too far down the coast, you will find Bridlington. This is another favourite place to visit of ours. We stayed at South Cliff Holiday park which I reviewed and I also wrote about everything there is to see and do there.
You can watch our family holiday Vlog below.
---