We have just returned from a weekend, 3 night, break to Haven Primrose Valley Holiday Park. It was our first stay at a Haven site in one of their static caravans rather than our own touring caravan. I must admit I rather preferred it. It was a lot less hassle than taking our tourer and the larger van was a lot easier to keep clean when we were coming in and out with our muddy shoes etc. I don't know what it is with us and Haven but we always seem to visit in bad weather. Luckily that doesn't matter too much as there was plenty for us to do indoors when the weather was at its worse.
*This post contains affiliate links. It will cost you no extra to book through our links

Where is Primrose Valley, Haven?
Primrose Valley is a Haven Holiday Park and it is one of the largest, if not the largest, Haven parks in Yorkshire. It is on the North Yorkshire coast just outside of the lovely seaside town of Filey. We are more than familiar with the area as we have taken many holidays here and live not too far away. We didn't venture out of the holiday park all weekend which was a great chance for us to review the facilities.

Nearly New Deluxe Caravan at Primrose Valley
You can get some really good deals booking a Haven holiday in advance. I booked during their January sale and managed to get a really good price. Although I have seen weekend breaks for cheaper (starting around £120 for three nights). We paid £214 for three nights during their first opening weekend for the season in March. We booked a Deluxe 3 bedroom caravan newer model. It included bed linen and free use of entertainment and facilities. We also booked a caravan where no pets are allowed as we suffer a bit from dust allergies.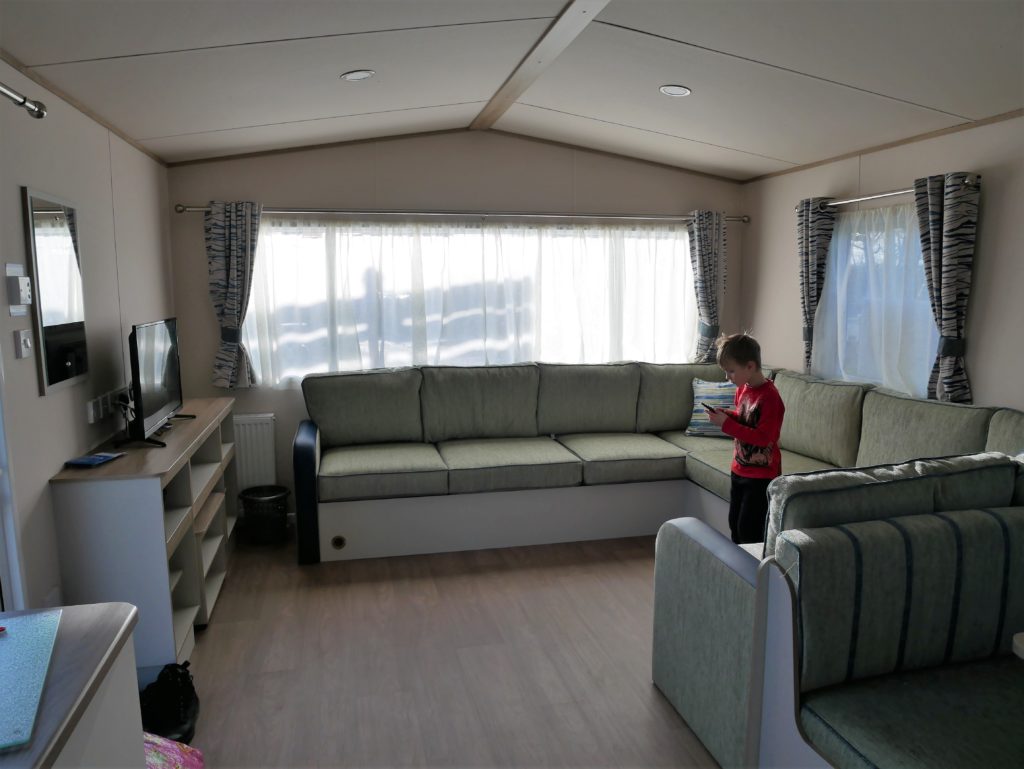 We like to visit when the park opens for the season as they tend to be at their cleanest. Although often they are short of a few things because of their suppliers etc. This time there was a lack of ice cream! We could not have been happier with our caravan.
The only thing we were a bit confused about was the parking. We were allowed to park by our caravan but there was no hard-standing. Which meant we had to park on the grass, although there were signs asking people not to. We had nowhere else to park though and sadly in all the rain we messed the grass up a fair bit – sorry Haven!
Deluxe Caravan Interior
The living area was really big in the model we stayed in. There was a large seating area in front of the TV. Plus a dining area again with plenty of seating. The kitchen was very well equipped and again a good size. It looked like no one had ever stayed there before. The fridge freezer was also a good size and there was plenty of storage space both in the kitchen and in the lounge area. The only thing we felt was missing was a coffee table.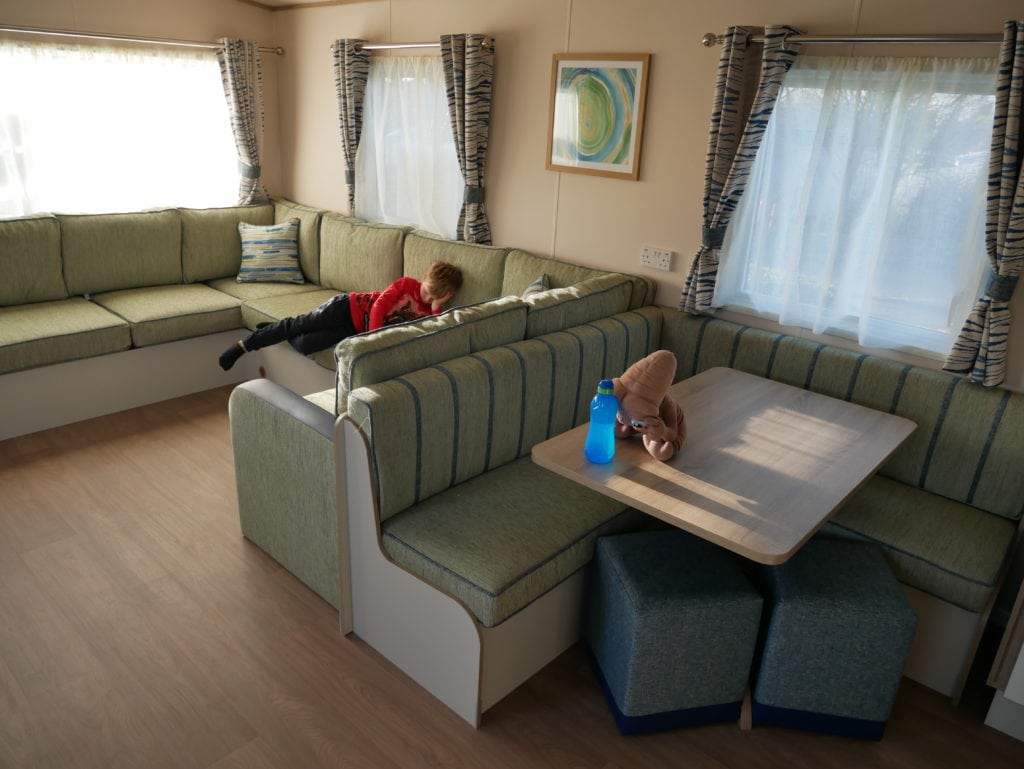 We had to bring our own towels, washing up liquid, soaps etc. The only thing provided was the bed linen so make sure you pack well for a stay at Haven.
The 3 bedrooms were small but that was to be expected. 2 of the bedrooms had single beds and the other had a double. What was nice was that each bedroom had a wardrobe with hangers. There was even a bedside table squeezed in. Plus a mirror and a small vanity area.
We had a shower room which had a large shower cubicle for a caravan and it was very powerful. There was also a toilet and sink in here. Next door to this was another toilet with a sink.
When we arrived the heating and hot water hadn't been turned on. I called reception and someone was around within 5 minutes to fix our problem. Which was very impressive!
When you arrive at Primrose Valley there are plenty of signs showing you the way to the reception area where you collect your keys. This was very efficient and even with a queue, I had our keys within just a few minutes. Take your kids with you as there are often characters milling about waiting to greet you.
The Facilities at Primrose Valley Haven
We were very well located for the newer facilities at Primrose Valley. Because the sight is so big they actually have two main areas, both of which have a swimming pool (s). We were quite a long way from the main entertainment area and we drove because of this. Had it have been nicer weather we would have walked.
The LakeHouse Bar and Restaurant and Facilities
Indoors
Haven used to hand our print outs of what is on at their parks. They now have an app for that. It was really handy and although you could ask for a list of what's on it was much easier referring to the app. You enter your booking information and it brings up everything relevant to your visit. We used this to choose what we wanted to book and see during our stay.
You have to pre-book on some of their activities and the place to do this is located within the LakeHouse Bar and restaurant complex. Within this area there is also the recently refurbished lakehouse restaurant and terrace. We liked it so much we ate there three times! The food was excellent.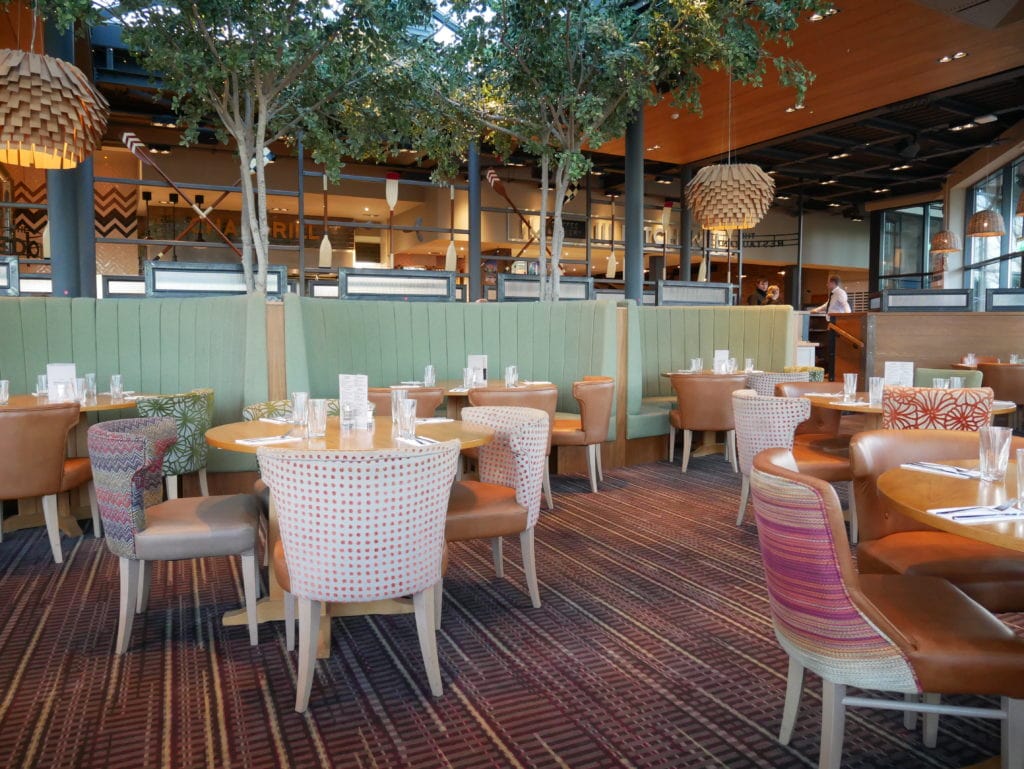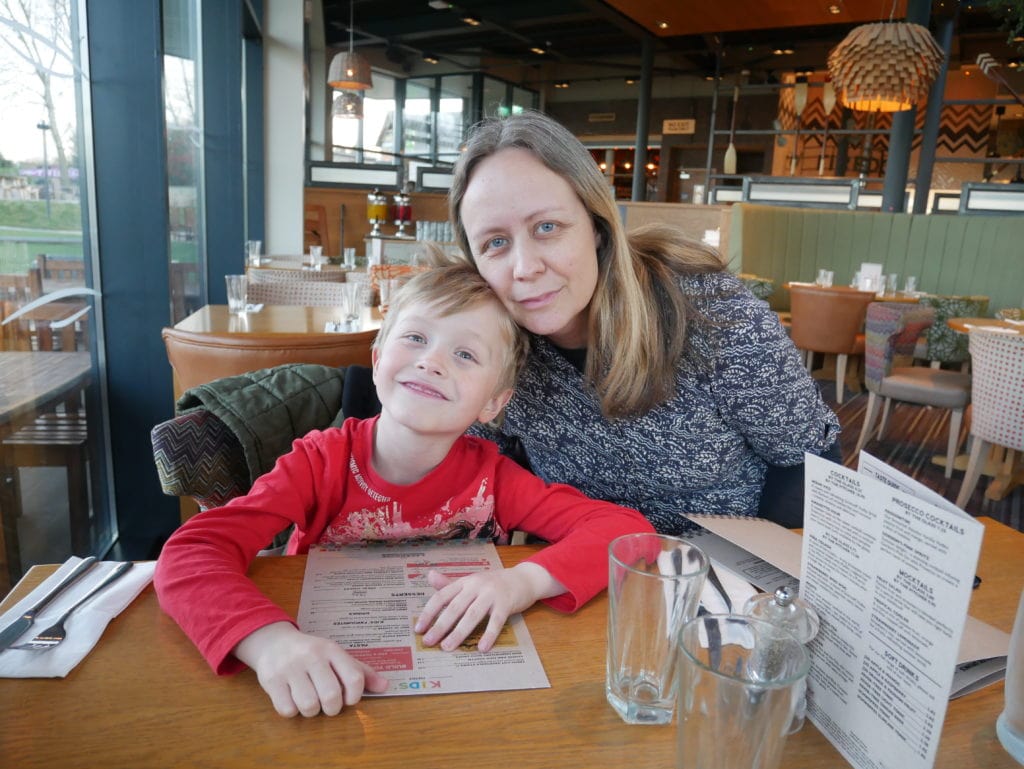 It wasn't cheap but it was very good value for money. May I recommend the cocktails – I had a few!
They have done a really good job upgrading the restaurant and the decor is lovely. The staff were also great, attentive and friendly. We loved the boat in the bar area.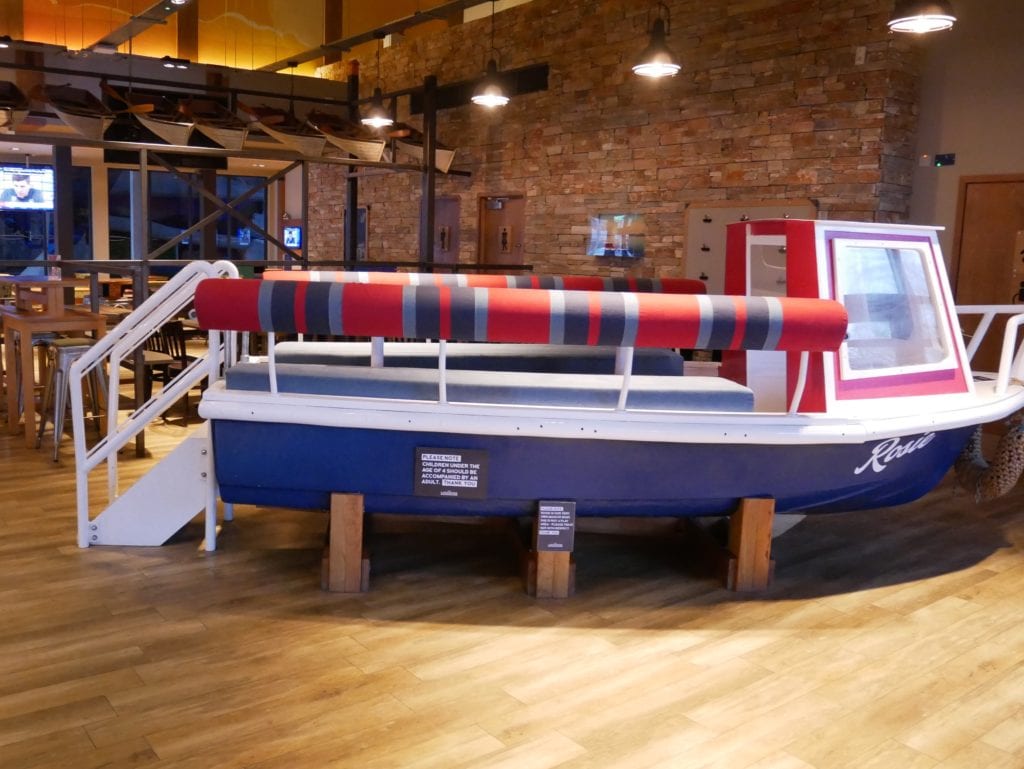 They also have a reasonably sized indoor swimming pool and an outdoor pool at the Lakehouse. The indoor pool has a slide and a waterfall. There is also an owners only gym.
Outdoors
Just outside the restaurant, there is a small playground for the kids plus a sand play area. They also have an outdoor screen which shows a few child-friendly films every day. Perfect for sitting outside with a drink while the kids entertain themselves.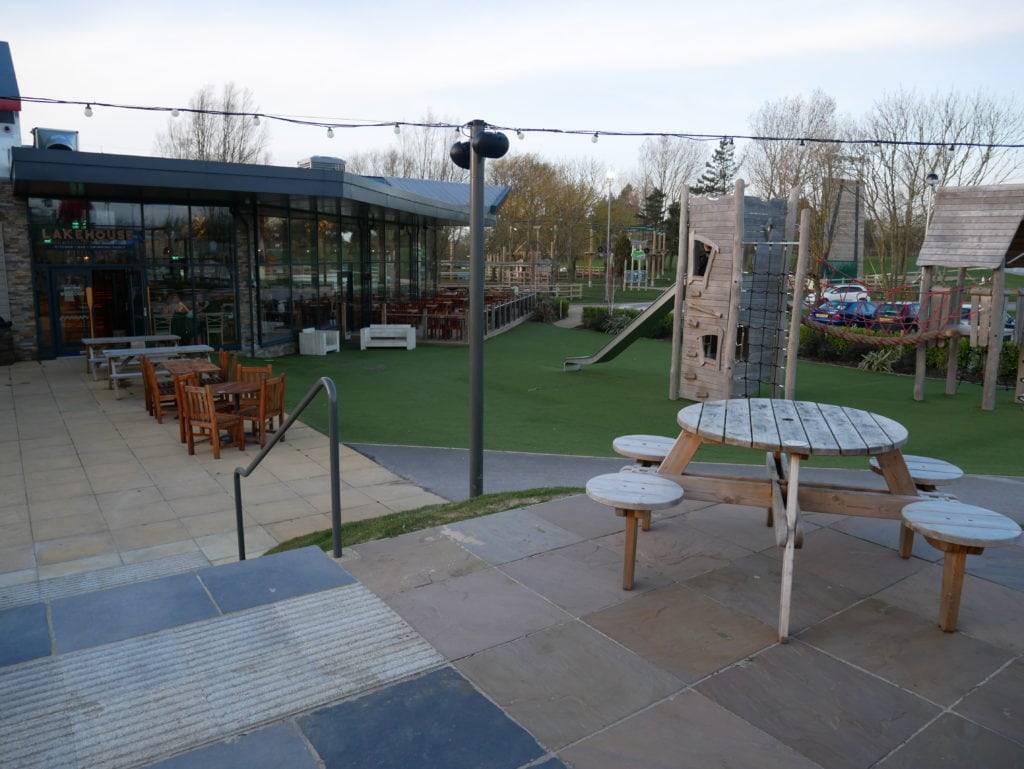 Also here you will find Crazy Combat. It is run separately to Haven. We were going to give it a try so I could review it for you but we ran out of time. You don't need to pre-book.
Left of Crazy Combat is the funfair. They have a 9 hole crazy golf course plus a few family-friendly rides. We bought 20 tokens which gave us two extra rides free. It even included hook a duck and we won a couple of nice prizes. Our son tried the trampoline bungee for the first time. He loved it and it was great for him to experience something he'd not done before. They also had go-karts but these were an extra £5 for a kart.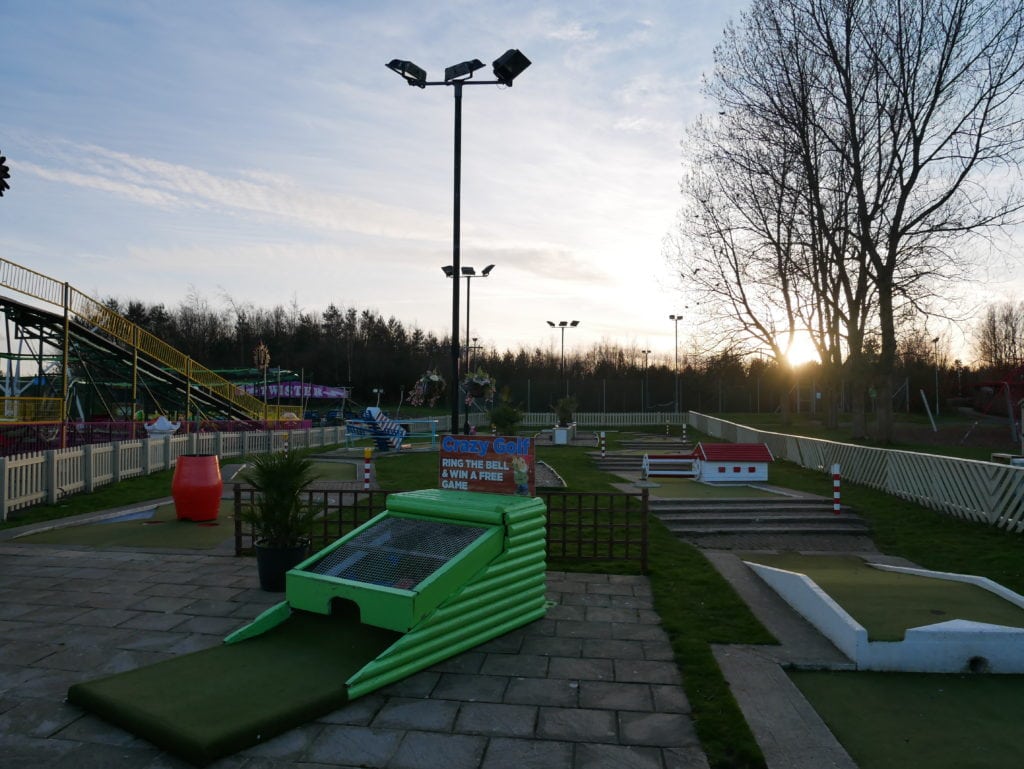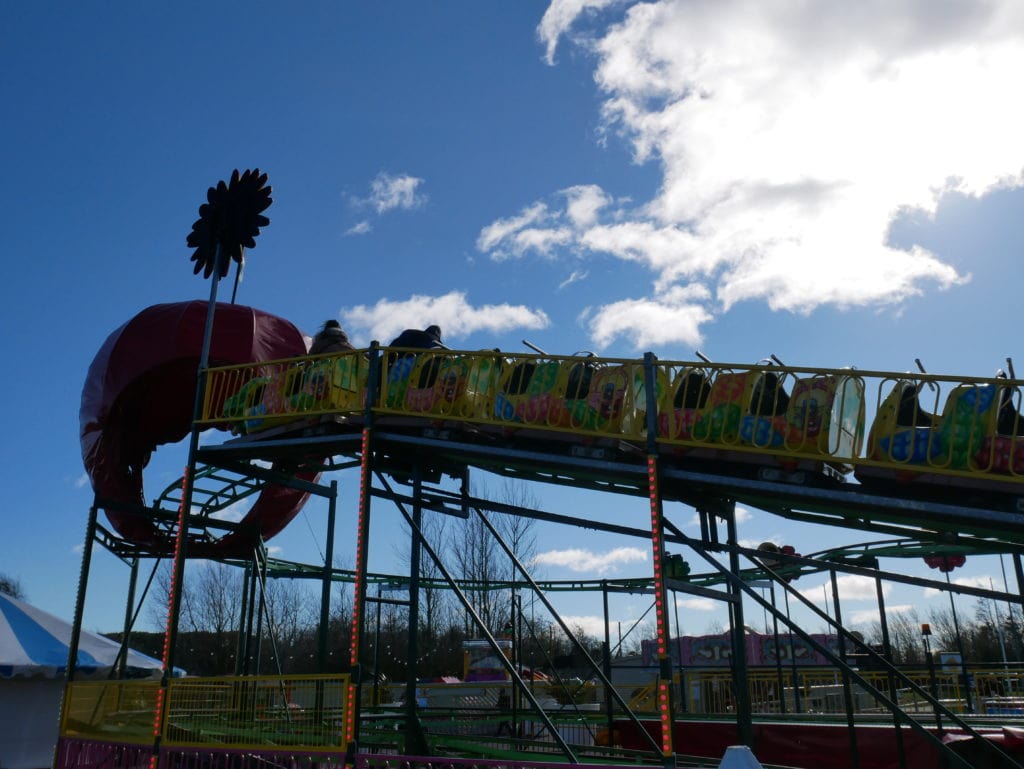 Other facilities by the Lakehouse
Also by the Lakehouse, they have two new adventure courses for the kids. There is a mini-adventure course for 2 1/2 years to 6-year-olds. This was £5.00 for a 30-minute session and there was one session a day during our visit. From kids 7 (height restrictions apply) and over there is a much higher up aerial adventure. This costs £20 for a session. There is also a climbing wall. Both had one session a day which you had to book on.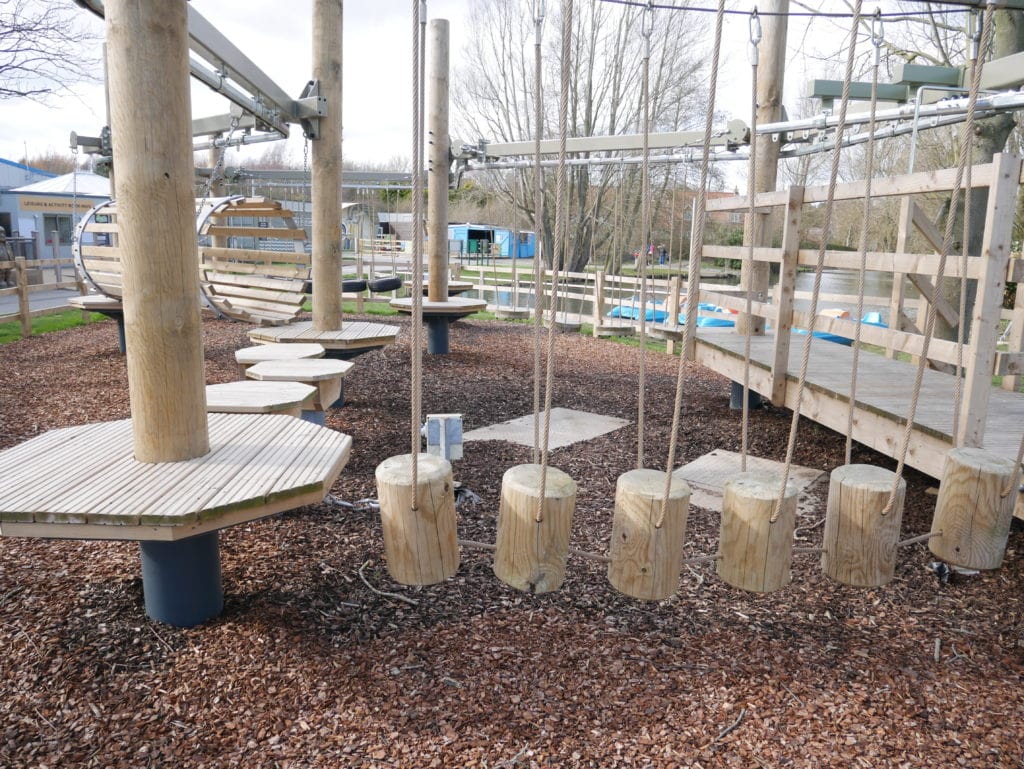 On the lake, they have pedalos and boats you can hire plus water sport activities such as canoeing and paddleboarding. The activities need to be pre-booked and everything is at an extra cost.
This is also the area for the activity range. Again everything needs to be pre-booked. Not all activities are charged. Our son took part in a 30-minute mini-archery session (for 2-5-year-olds) which was free and great fun. You will be able to find out what's on during your stay using the app or picking up a leaflet.
During the two days, we were there virtually every activity took place at some time. They also have Nature rockz sessions where kids can take part in nature-based activities such as bug hunts and den building.
Funworks Entertainment Venue Facilities
Funworks is the older and larger entertainment area at Haven. It is perhaps a little tired in places and could do with an upgrade, especially their Mash and Barrel bar and restaurant. They are however building a new restaurant which should be open soon the West Pier bar and restaurant. They also have a couple of takeaways here. There's an insanely expensive pizza take-away and also an excellent fish and chip shop. Plus a Starbucks and a convenience store and a laundrette.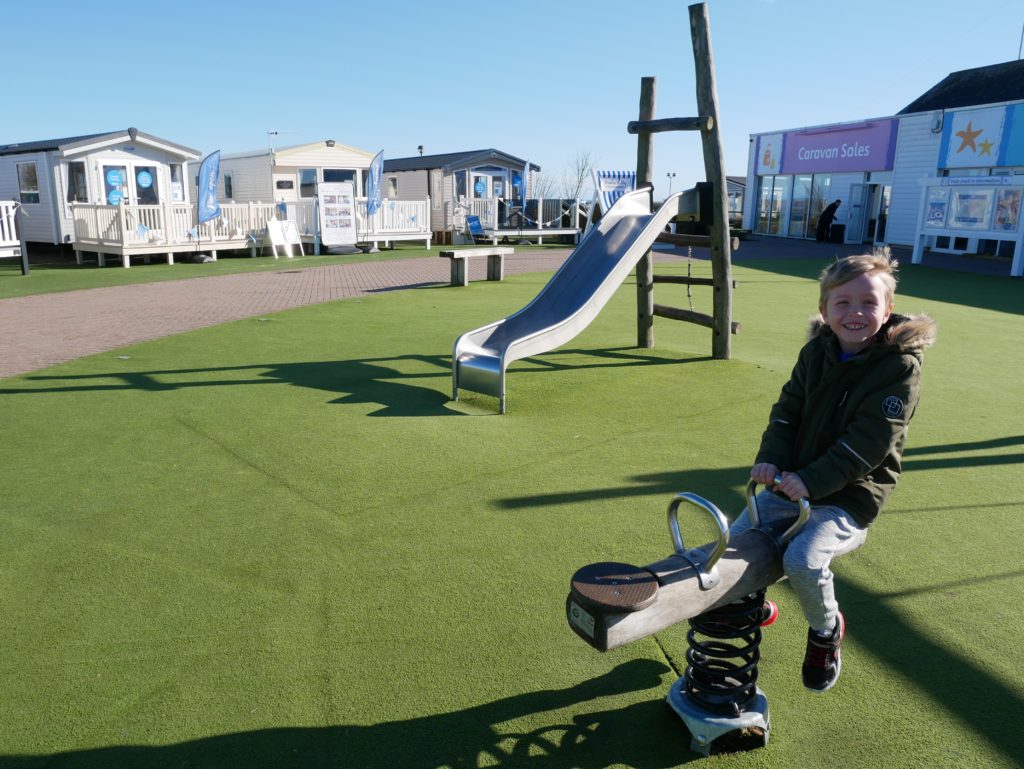 Also in this venue, there is a really large arcade area. We were so impressed as we won plenty of goodies on the 2p slots without having to spend much money. This is always a bonus for us as we love spending some time in the amusements, especially on bad weather days.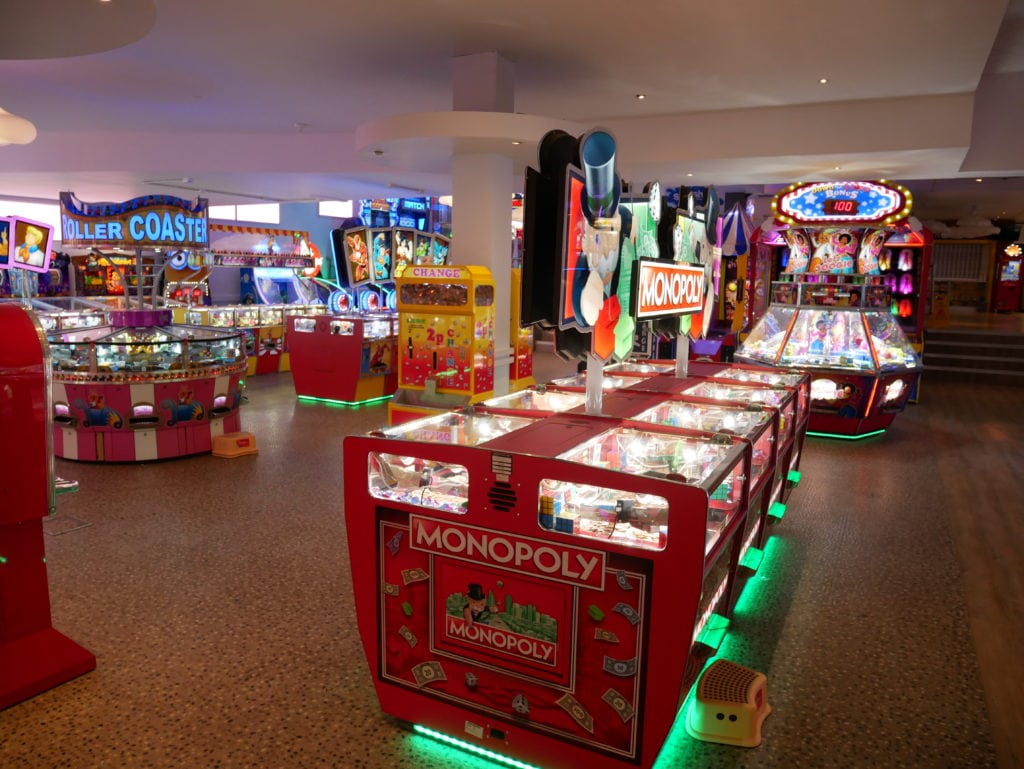 Next to this area is paint a pot. This is where we booked in on a sand bottle making session. For £5 we spent about 45 minutes filling coloured sand into a bottle. It was great fun and a lovely keepsake for our son.
They have two entertainment venues at Primrose Valley. We only went in the family room and it was enormous. Every table was filled when we stayed on the Saturday evening. There is a bar, sweet shop, toy shop and almost non-stop entertainment. There was something on nearly all day and night. We saw the science show during the day and some of the evening show.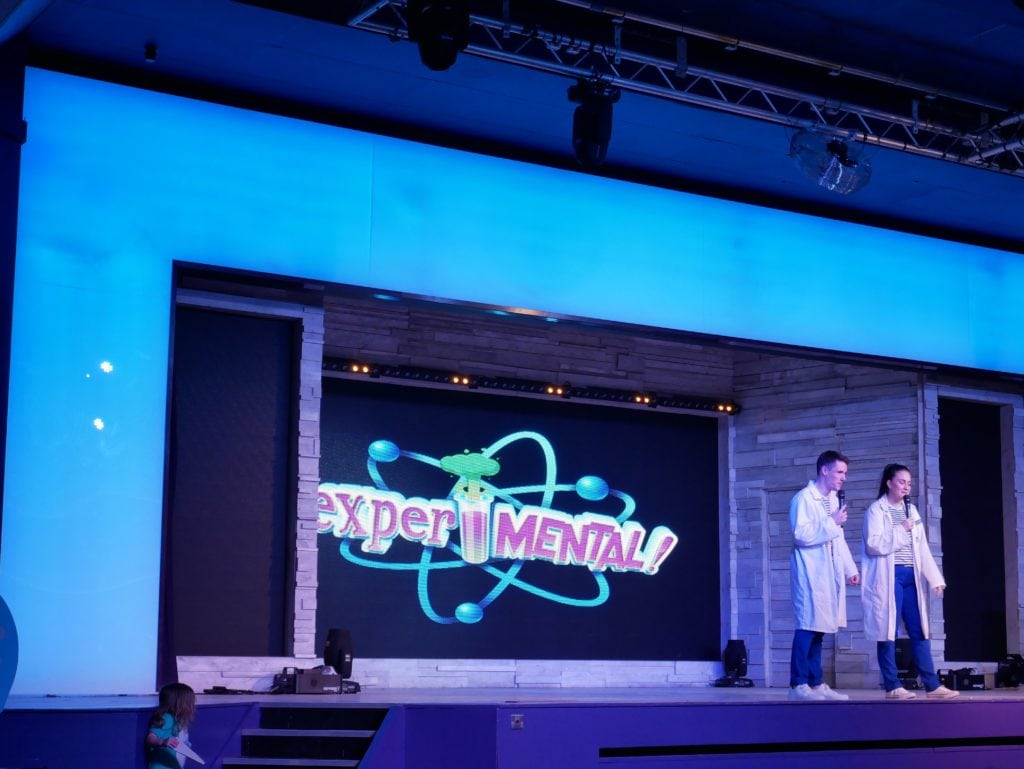 For us with a 5-year-old the entertainment isn't now quite right for us. He's too old for the character shows and tots disco now (which last around an hour and 45 minutes). By the time we got to the older kids entertainment at 7:45 pm he'd had enough and wanted to leave.
There is also a large indoor pool here. There is a splash area for younger kids. Plus slides, bubbles, waterfalls and a really fun obstacle course of green pads that our son loved to go across. The water was a little cold in places but lovely and warm in the main kid's splash area.
There is also beach access from Primrose Valley down a relatively steep cliff. We did not visit as the weather was dreadful. But I have heard that you can find fossils on the beach there.
Static caravan options on-site are – Platinum with decking, Prestige, Deluxe and Standard. Some caravans allow dogs others don't. They also have a touring park for campers, touring caravans and motor homes. Please be aware that this is next to the road so may be noisy at times.
---