I don't know about you but I am useless at following a set walk that goes off into the countryside. We always end up getting lost. For the purpose of this post I have chosen places for families to go for a walk where it isn't a case of crossing this stile, walking a bit down that road, crossing that field or wait is it that field.
These are places where you can visit, get out and stretch your legs without worrying too much about getting lost. They are perfect for visiting as a family. Some require you to pay for parking. I haven't included any places where you have to pay for entry unless it's incredibly cheap.
70+ Family Friendly Walks in Yorkshire
Family Walks East Yorkshire
Cost: £2 per person – £5 per family
Address: Melbourne Road, Pocklington, York YO42 4RL
Allerthorpe Lakeland Park is set in 53 acres of grounds and lakes. They offer a variety of watersports as well as a campsite, and Lakeside cafe. There is a play area. It is a great place to go for a walk. There are 1 to 4 mile walks.
---
Cost: Parking is free
Address: Holderness Road, Hull, HU8 8JU
You can take a stroll around 130 acres of parkland, brave a ride on their Wicksteed splash boat, visit the Animal Education Centre, enjoy afternoon tea in the Pavillion cafe and more. 
---
Enchanted Woodland Fairy Walk, East Riding Yorkshire
Cost: Free
Address: Ings Lane North Ferriby HU14 3EL
This is a short walk but it has an accessible pathway with bunting, fairy houses, dens and more. There is also a path alongside the Humber estuary which can take you on a circular walk back.
---
Cost: Free to park at Londesborough Road, Market Weighton
Address: Londesborough Road, Market Weighton
This is a pleasant, easy walk along the track bed of the old railway from the centre of Market Weighton. Follow the rail track for 1½ miles and return either by the same
route or via Goodmanham, a distance of a further 2 miles. Turn left out of the car park up
Londesborough Road then first right along Hall Road and straight ahead along the track bed of the old railway.
---
Cost: You should be able to find free parking near the route
Address: Hull to Hornsea. A car park and picnic area has been built at Skirlaugh on the A165 road, and is an ideal start for a short stroll.
The first part of your route from Hull is along the filled-in Foredyke Stream. The rest of your walk is along the track bed to Hornsea. Refreshments can be obtained in several of the villages on the route. You can choose to walk as little or as much as you like. The old railway route is 26 miles long.
---
Cost: The bridge is free to walk or cycle across.
Address: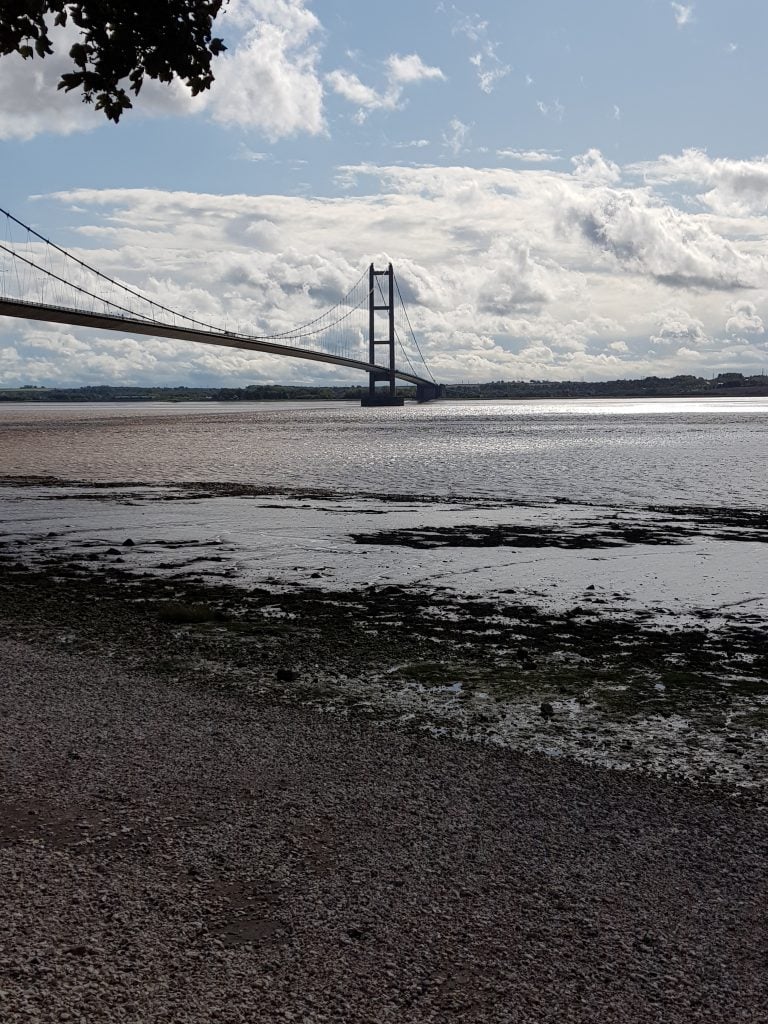 You can walk or cycle across the Humber Bridge. It's up to you if you walk the whole bridge. The bridge crosses the Humber Estuary between Hessle, East Yorkshire and Barton upon Humber, North Lincolnshire. The bridge is almost 1,4 miles in length. The walkway does close in high winds.
---
Cost: It is free to park at the Humber Bridge car park or Hessle foreshore
Address: Ferriby Rd, Hessle HU13 0HB
This is a haven for people and wildlife set amongst woods, meadows, ponds and cliffs. The tree covered chalk terraces of the old chalk quarry offer dramatic views over the River Humber and towering Humber Bridge. The 21-hectare reserve has a wide and varied range of wildlife. The meadow Trail is 1km, cliff trail 3km and pond trail 2.5km.
---
Cost: There is no charge to park
Address: YO42 1TZ
This site has a small car park and an access for all route that takes you along the main woodland ride. Although steep steps make it impossible for wheelchairs and difficult for pushchairs to access the high viewpoint. Please note the site has no toilets but these may be available nearby in Pocklington. Picnic benches are provided. The walk is around 1 mile long.
---
Cost: Free car park on Dryham Lane
Address: Dryham Lane, North Cave, near Brough, HU15 2LY
---
Cost: Free limited parking in roadside laybys
Address: Sand Lane, Market Weighton, YO43 4XE
A lovely woodland nature reserve rich in wildlife. In spring, a lilac haze of bluebells stretches out beneath the vibrant green leaves of birch, while the songs of a host of warblers can be heard all around. To walk around all of the woods is around 1.2 miles.
---
Cost: Free parking at canal head car park
Address: Pocklington
The Pocklington Canal is a broad canal which runs for 9.5 miles through nine locks from the Canal Head near Pocklington to the River Derwent. There are three working locks. The Pocklington Canal is one of the finest canals for wildlife, with both national and international protection
---
Cost: When the centre is open it costs £6.00 per adult. Members are free
Address: RSPB Bempton Cliffs, Cliff Ln, Bridlington YO15 1JF
You can walk a long way along the cliff top. To the left are the more accessible paths. You can also head right but this path is on rough ground and harder to walk on. Out to the cliffs there are wooden platforms to help give you the best view possible of the nesting birds. Along the way you will spot many signs telling you all about puffins. You will also see many signs helping you to identify birds on the cliffs.
---
Cost: Parking is free for members of Yorkshire Wildlife Trust and residents at the Spurn Discovery centre. £5 all day for everyone else.
Address: Spurn Discovery Centre, Spurn Road, Kilnsea, Hull HU12 0UH
Big skies and ever changing wildlife make the evocative landscape of Spurn one of the Trust's most iconic nature reserves. There is at least 3 miles of walking along the sandy point. Strong currents and soft sand underfoot mean that it is very dangerous to enter the water on the wash over area.
---
Cost: £3.50 for adults and £1.80 for children
Address: Tophill Low, Driffield YO25 9RH
Located north of Hull in the East Riding of Yorkshire, Tophill Low Nature reserve is an active Yorkshire Water treatment works built in 1959. It formally opened as a nature reserve in 1993 and features 12 hides spread across a 300 acre site that flanks the river Hull. Spend the day wandering through the woods, wetlands and grasslands marvelling at all kinds of wildlife, from otters to dragonflies. The reserve features 5km of surfaced paths making it accessible for all users.
---
BEST FAMILY FRIENDLY Walks Yorkshire
Family Walks North Yorkshire
Cost: There is no cost to park
Address: Askham Bryan, York YO23 3QX
The boardwalk is a short loop which can be accessed at all times. Wellies are required for the rest of the site which is boggy with deep pools and ditches. Magnificent royal ferns, rare gingerbread sedge and spectacular displays of water violets are to be found in this mosaic of fen, woodland and meadow. Askham Bog is remarkable survivor of the ancient fenlands of Yorkshire. You can walk up to 5 miles.
---
Cost: There is no cost to park
Address: Unnamed Road YO8 8EZ
Unsurfaced paths around the reserve, with some boardwalks. A wildlife trail leads visitors around a woodland trail with 25 posts to find. It is perfect for a family day out. With habitats spanning from wetland and wildflower meadows to mature woodland, this delightful nature reserve is home to a diverse range of wildlife. The circular walk is around 1.5 miles.
---
Cost: Free to park for members of the National Trust. Or £6 for four hours
Address: Brimham, N Moor Rd, Summerbridge HG3 4DW
Brimham Rocks is an amazing collection of natural rock formations. The rocks were formed millions of years ago. The rocks now sit high up on a hill and the weather up there can be a lot cooler so dress appropriately and make sure you were some decent shoes as you are allowed to climb on the rocks. It is free to visit Brimham Rocks but non-members of the National Trust do have to pay a small parking charge. The main site is an approx 1 mile circular walk.
---
Cost: There is no official car park so no cost to walk/ride the trail
Address: Scarborough to Whitby
The Cinder Track follows the route of the old Scarborough to Whitby railway line and provides over 21 miles of stunning coast and countryside to explore on foot, by bicycle or on horseback. This post is useful for planning a walk on the trail.
---
Cost: There may be a charge to park
Address: Northallerton DL6 3AL
This pretty reservoir is on the western edge of the North York Moors. It's a very popular beauty spot with the lovely waters surrounded by attractive woodland and moorland scenery. You can follow the circular walking trail around the reservoir. It runs for roughly 1.5 miles so it's about a 40 minute stroll. For cyclists there is a country lane to follow along the western side.
---
Cost: Free. November to February it costs £5.00 to park and £9.00 March to October.
Address: Dalby Forest Dr, Low Dalby, Pickering YO18 7LT
There are 13 walking trails and 6 cycling trails plus 4 running trails. The forest is stunningly beautiful and it has a series of valleys. There is a visitor centre, play areas and stream for paddling. There are trails of varying length but the main circular walk is 5 miles.
---
Cost: Free to park and visit
Address: Knowle Ln, Ripon HG4 4JZ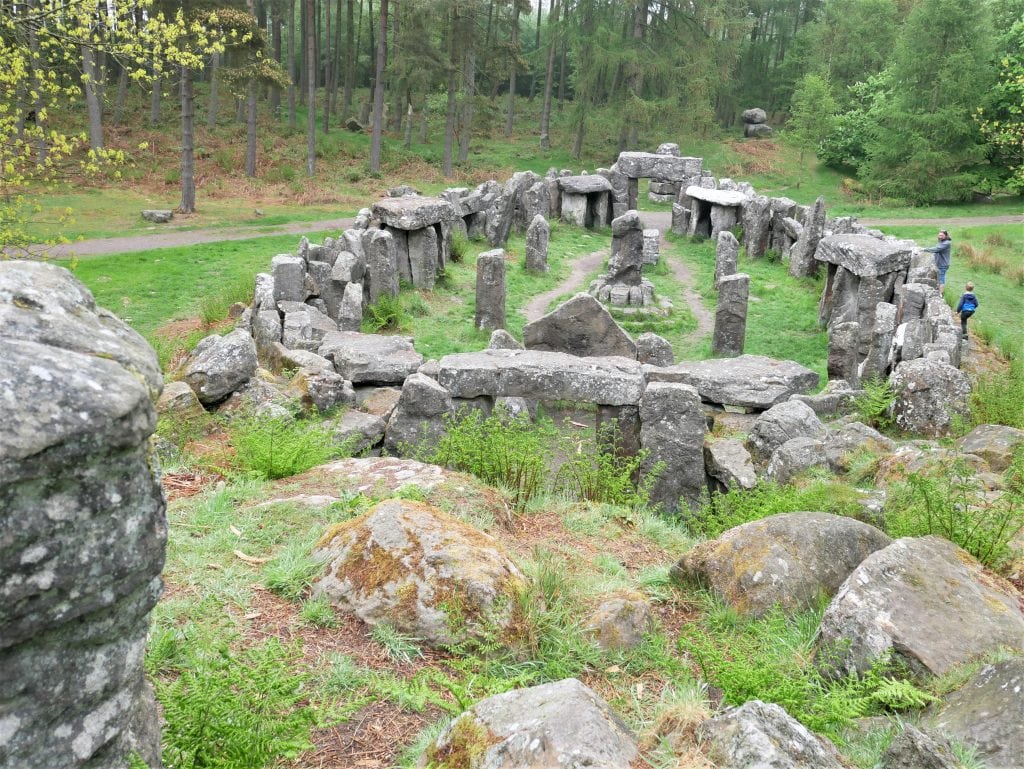 You can walk in the woods surrounding the Druids Temple. The site contains a main temple along with numerous stone formations dotted around the woodland for eager walkers to find as they explore. The Druid's Temple is one of Yorkshire's most interesting follies. It is believed to have been built in the late 1700's by William Danby
---
Cost: £3.00 to park at Falling Foss
Address: Midge Hall, Whitby YO22 5JD
2-mile circular route that passes an idyllic woodland tea garden and the 30-foot Falling Foss waterfall, before returning alongside babbling May Beck. In summer there are shallow waters to paddle in, and a bridge to play pooh-sticks from – and spectacular in autumn when the woodland colours are at their best. The May Beck and Falling Foss trail is 2 miles long. The walk can get muddy and is relatively challenging.
---
Cost: Free, Car Park accessed from Grass Wood Lane
Address: Grass Wood Lane, Grassington, BD23 5NE
Grass Wood is one of the largest areas of broadleaved woodland in the Dales. It is a wildlife-rich woodland occupying an area of carboniferous limestone on the north side of Wharfedale. There is a network of public footpaths and permissive paths through the wood.
---
Cost: Parking is free
Address: Skipton BD23 5ED
Grimwith reservoir provides stunning views of the adjacent moors, the valley and the lower Yorkshire Dales. There are plenty of opportunities for budding photographers to take a snap of the wildlife, rolling hills or sailing boats gliding across the waters. The walk is 4.5 miles long and features a mostly well surfaced path with a few unsurfaced areas which can be muddy. There are no steps or stiles but there are some steep inclines to climb and descend. The car park features accessible toilets.
---
Cost: Thre is a pay and display car park, otherwise it is free
Address: Pinchinthorpe, Guisborough, TS14 8HD
Guisborough Forest and Walkway is situated at the northern edge of the National Park. Onsite facilities include two play areas, a trim trail to challenge you, a sculpture trail, circular waymarked walks and bike trails, and a permanent orienteering course. A dipping platform provides access into the wetland area and there's a regular events programme. The trail is 2.5 miles in length.
---
Cost: There is a free car park
Address: Ripon HG4 3DE
This ancient woodland has been restored to its former glory and boasts original features such as grottos and glades, rustic temples and waterfalls, as well as carpets of bluebell in spring and an impressive number of woodland birds. The main walking route is 1 mile long.
---
Cost: Free to park
Address: Hagg Wood, Intake Lane, Dunnington, York
Hagg Wood is an area of woodland of 107 acres (43Ha), to the east of Dunnington, York. Home to foxes, deer, badgers and many woodland birds, It's also a great place to spot bluebells in spring, as well as primroses, yellow pimpernel, wood anemone and dog violets, which you'll find growing along the woodland rides and clearings. The circular walk is around 1 mile long.
---
Cost: Adult £4.50 child £3.50
Address: Skipton, BD23 5PS
There is a trail with plenty of things along the way. Including water play, seasonal geocache trail, animals and a sculpture trail – new willow sculptures celebrating the heritage of the Dales are hidden around the Park.
---
Cost: TBC – The website currently doesn't show the entrance fee
Address: Wetherby Road, Harrogate, North Yorkshire HG5 8NA
30 acres of parkland with tranquil lakeside walks, dramatic Millstone Grit rock formations, romantic woodland trails winding through bluebells and rhododendrons. The lake, woodland, parkland and dam have recently been restored to their 18th Century glory. Plumpton has been described as the finest 18th Century picturesque garden in Britain.
---
Cost: You may need to pay for parking near the canal
Address; Ripon HG4 1AQ
An accessible walk at Ripon. A gentle walk along a scenic stretch of the Ripon Canal, with plenty of opportunities to watch birdlife or enjoy a picnic. The walk begins at the canal basin, which is just outside the city centre. From here it is a gentle stroll to Rhodesfield Lock, passing the former lockkeeper's house. The path is wide enough for wheelchairs and pushchairs making it perfectly accessible. The accessible path is 1 mile long but the canal path stretches on much further.
---
70 Best Family Walks Yorkshire
Cost: Local parking is pay and display
Address: Castle Yard, Knaresborough HG5 8AS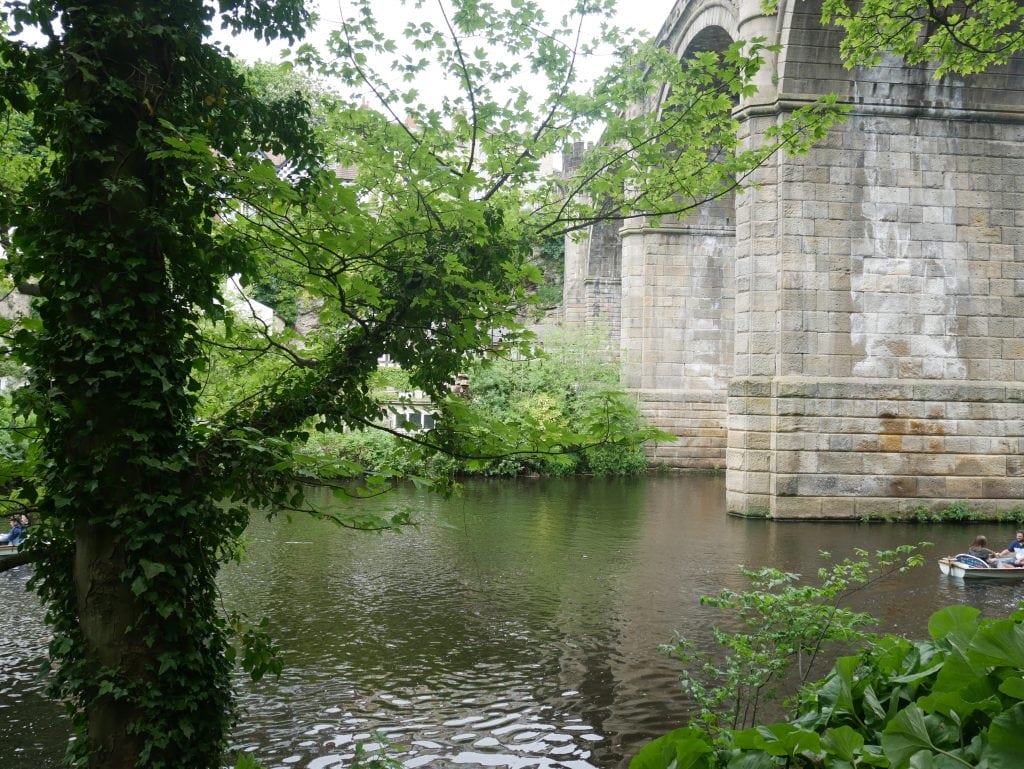 The walk runs for just under two miles, starting at Knaresborough Castle by the river. For a fee you can explore the interior of the castle and the grounds include pretty gardens. From the castle head north and then west along the river until you come to High Bridge. Cross to the other side and you can follow footpaths through the woodland on the southern side of the water. After the river bends round to the north you will come to a footbridge where you can cross to Conyngham Hall. There's nice trails to follow around the hall's open parkland, woodland and gardens. Then follow the northern side of the river back to the castle.
---
Cost: £2.20 for two hours parking & £4 per day.
Address: Sutton Bank, Thirsk YO7 2EH
This park has a good range of easy walking routes. There is also a choice of cycle tracks. There is a relatively new centre with a hands-on Window on the Park exhibition
---
Cost: Free with free parking
Address: Fewston Reservoir car park LS21 2NP, near Harrogate
Swinsty Reservoir nestles in the stunning Washburn Valley and provides breath-taking views across the water and the surrounding landscape, especially from the embankment near the River Washburn or various rest points dotted along the walk. The main walk is roughly 3 miles long.
---
Cost: It is free to park
Address: York YO19 6BG
Wheldrake Wood is a fantastic place to escape the everyday bustle of York and stretch your legs with a woodland walk. With an abundance of wildlife, mixture of trees and network of informal paths, Wheldrake Wood is the place to go for your next outdoor adventure. Starting from Broad Highway Car Park, you can choose to stay on the main path or for the more adventurous, explore further by branching off on smaller trails.
---
Cost: There are a number of car parks and park and ride options
Address: York city centre
York's City Walls are FREE. They are open to walk on from about 8.00am to dusk daily. York's medieval City Walls (or "Bar Walls"), a scheduled ancient monument encircling the historic City of York, comprise 3.4km (2 miles) of surviving masonry. They are the longest town walls in England. A walk round the walls takes about 2 hours and offers an opportunity to see the main features of the walls.
---
Family Walks South Yorkshire
Cost: Free to park and visit
Address: Loxley Valley, near the village of Low Bradfield
It is situated in the Loxley Valley, near the village of Low Bradfield. The 47 hectare area of open water is popular for angling and water sports, including three active rowing clubs and the Viking Sailing Club. The perimeter of the reservoir is also great for walking, especially since enhancements to the 3 1/4 mile circular route were completed. Photo credit Mick Knapton.
---
Cost: Adult £4.00 or children £2.50. Members and under 4 are free.
Address: Old Moor Ln, Wombwell, Bolton upon Dearne, Barnsley S73 0YF
Nestled in the heart of the Dearne Valley is RSPB Old Moor nature reserve with 250 acres of nature to explore. There are pond dipping kits and exciting activity back packs for hire that contain all the fun things budding explorers need to while away their time around our Discovery Zone or adventure playground.
---
Cost: Free to park at:
Address: Langsett Barn car park, S36 4GY
Langsett Reservoir sits at the north eastern edge of the Peak District National Park, less than 5 miles south west of Penistone. With a capacity of over 1,400 million gallons, it is the biggest supply reservoir in the Sheffield district and also has one of the largest earth embankments in the UK. The shorter walk takes around 2.5 hours.
---
Cost: Longshaw car parks are free for National Trust members. Otherwise, the charge is £3.50 for up to 4hrs, £5 for over 4hrs.
Address: Longshaw, Sheffield S11 7TZ
Longshaw is covered with a maze of footpaths, so let us help you find your way. We have three waymarked walks, all starting from outside the tea-room – simply follow the coloured arrows. Pick up a leaflet from the car park or tea-room. Walks from around 1.5 miles to 3 miles.
---
Potteric Carr, South Yorkshire
Cost: Access to the visitor centre and café is free. Entry onto the reserve incurs a fee. Yorkshire Wildlife Trust members free. Adults £4.50, child £3.00.
Address: Mallard Way (nr junction 3 M18, south edge of Doncaster), Doncaster, DN4 8DB
Famed for its wetland birds including bitterns and marsh harriers, Potteric Carr has a network of paths enabling visitors to explore the mosaic of habitats and enjoy the stunning vistas. With excellent facilities including tearoom, shop, toilets and hides it really is a great place to visit. The reserve is 200 hectares in size.
---
Cost: There is a range of charged and free parking in the area
Address: Starts Malin Bridge Rivelin Valley, Sheffield S6 5FG
The nature trail runs along the side of the rushing river which is surrounded by attractive woodland. Along the way you'll pass a series of weirs, and little waterfalls with a variety of interesting flora and fauna. The walk starts at the car park off the Rivelin Valley Road and picks up the waterside trail to the pretty Rivelin Park. The park has a cafe, toilets and play area. The trail is 2.5 miles long.
---
Cost: Car parking is £5 and we are only accepting contactless payments.
Address: Mansfield Road, Wales Bar, Sheffield, S26 5PQ
The Rother Valley Country Park is close to Rotherham's border with Sheffield and Derbyshire. It covers 740 acre and has four artificial lakes, recreational activities and nature reserves. The park has plenty of open spaces to play your own outdoor games, walk, cycle visit the play areas, ride on the miniature train, feed the birds and animals at station farm.
---
Cost: Free for members of the National trust. Or £5.00 for an adult or £2.50 for a child
Address: Park Dr, Barnsley S75
After being closed for two years, South Yorkshire's only grade I registered landscape has now reopened. Breathe in the fresh air at Wentworth Castle Gardens by embarking on a beautiful self-led walk. Meander through miles of open parkland and woodland, taking advantage of the beautiful seasonal scenes. With 63 acres of gardens and 500 acres of parkland to explore.
---
Cost: Free
Address: Sheffield S10 4QX
Enjoy a waterside walk through the pretty Wyming Brook Nature Reserve on this route near Sheffield. The footpath takes you through peaceful woodland with a babbling brook, mossy crags, stone steps and wooden bridges. You can start your walk from the car park off Redmires Road just north of the lower reservoir and the Redmires woodland plantation. You then head north through the reserve to Rivelin Dams.
---
Walking With Kids in Yorkshire
Family Walks West Yorkshire
Cost: £1.00 for one hour parking, Up to 4 hours £2.00 and over 4 hours £3
Address: Haw Park Lane, Wintersett, Wakefield, WF4 2EB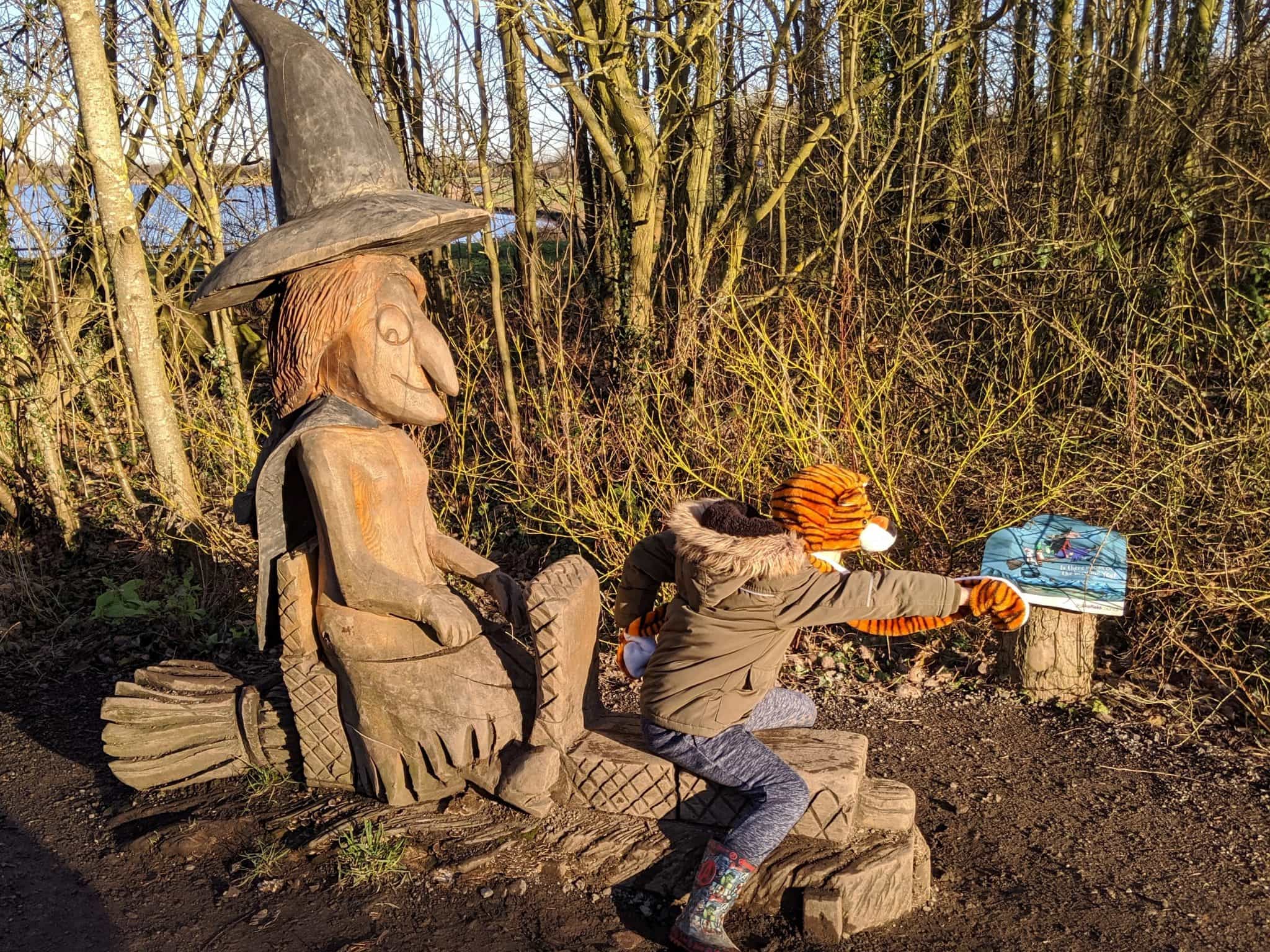 The park has a huge lake that you can walk all the way around. There is a Room on the Broom trail going around the lake. You can pick up a trail pack for £2 from the activity centre (you can do the trail without purchasing a pack). The centre is not yet open again to purchase a pack. There is also a play area. The walk around the lakes is 2.5 miles.
---
Cost: There is no cost to park
Address: Haw Park Lane, Wintersett, Wakefield, WF4 2EB
Ardsley is a delightful short walk with flat, surfaced paths the full way around. Park up at our free car park. Length of walk is 1.5 miles.
---
Cost: Free, parking is on the roadside adjacent to the park
Address: 74 Beaumont Park Rd, Huddersfield HD4 7AY
This is a magnificent park with ornate features, cascades, grottos, steep cliffs and picturesque woodland walks for all the family. There's play areas and a visitors centre plus other facilities. There's even a hidden castle waiting to be found. The park is just over 20 acres in size.
---
Cost: Car parking charges may come in soon
Address: Harden, Bingley BD16 1AT. There are three car parks
This 550 acre land is a real gem for all the people in the area and beyond. For the nature lovers, it's a wildlife heaven with a mix of wooded areas, pine plantations, meadows, moorland and ponds. For the casual ramblers, there are many paths crisscrossing the estate. The estate is also the home to an 18 hole golf course, a massive play area, an archery, an equestrian centre, a café – The Ivy Kitchen – and many picnic areas.
---
---
Cost: No parking charges.
Address: There are 2 car parks both free. One on Leeds Bradford Road near the playground, the other on Pollard Lane.
Large woods with parking, playground, playing fields and a Trim Trail (static gym equipment such as monkey bars). The wood backs onto the Leeds Liverpool Canal and there is a walk along the riverside. Well-defined paths and some steep steps. The woods is around 1 mile in length and the canal path longer.
---
Cost: Parking charges are £1 for two hours and £3 all day.
Address: Bark House Ln, Cawthorne, Barnsley S75 4AT
Cannon Hall is a stunning Georgian country house museum set in 70 acres of historic parkland and beautifully landscaped gardens. It is the perfect day out for all the family. It is an idyllic place for a relaxing walk, family outing or picnic. The Park is an ideal place to explore with children, with acres of grassland that are perfect for games
---
Cost: There are three car parks on East Chevin Road and two car parks on Yorkgate providing free parking. The Yorkgate car park closes at 6pm, the rest are open access.​​
Address: LS21 3DD
The forest park overlooks the market town of Otley and is a designated nature reserve. With amazing views from the Surprise View car park. Woodland, heathland, rocky outcrops and meadowland. You can walk for almost 3 miles.
---
Cost: Free. At Coxley Lane (WF4 4PU) as there is a small car park (around 8-10 cars). Or you can also park at the top of the lane leading down to Earnshaw's Timber Merchants
Address: Wakefield (WF4 4LT)
These woods near Netherton have miles of trails to follow through attractive woodland. There's pretty streams, becks and a series of ponds to enjoy. Also look out for lots of bluebells in the spring and a variety of woodland birds. Most of the route is on fairly flat paths but towards the southern end of the site it does get quite hilly. The walk is just over 2 miles.
---
Cost: Free. Whilst there is no car park at Eccup, on-street parking is available on Alwoodley Lane. Please park considerately.
Address: Leeds (LS17 7RJ)
Eccup reservoir is a wonderful break from urban life right on the fringe of Leeds. Despite its close proximity to Leeds, Eccup reservoir is designated as a Site of Special Scientific Interest (SSSI) for its overwintering bird population. The circular walk is 4.5 miles.
---
Cost: Free for members RSPB, £4.00 to park for non members
Address: Newton Ln, Castleford WF10 2BH
Nestled between Leeds, York and Wakefield, Fairburn Ings is an exciting site for family activities and serious wildlife watching. Over the last 60 years it has transitioned from coal face to wild place; an ex-industrial site rich in heritage and an important site for breeding and wintering wildfowl. The circular walk is 5.5 miles.
---
Cost: There are free car parks off Otley Road and Arthington Road
Address: Otley Road Bramhope, Leeds LS16 8BQ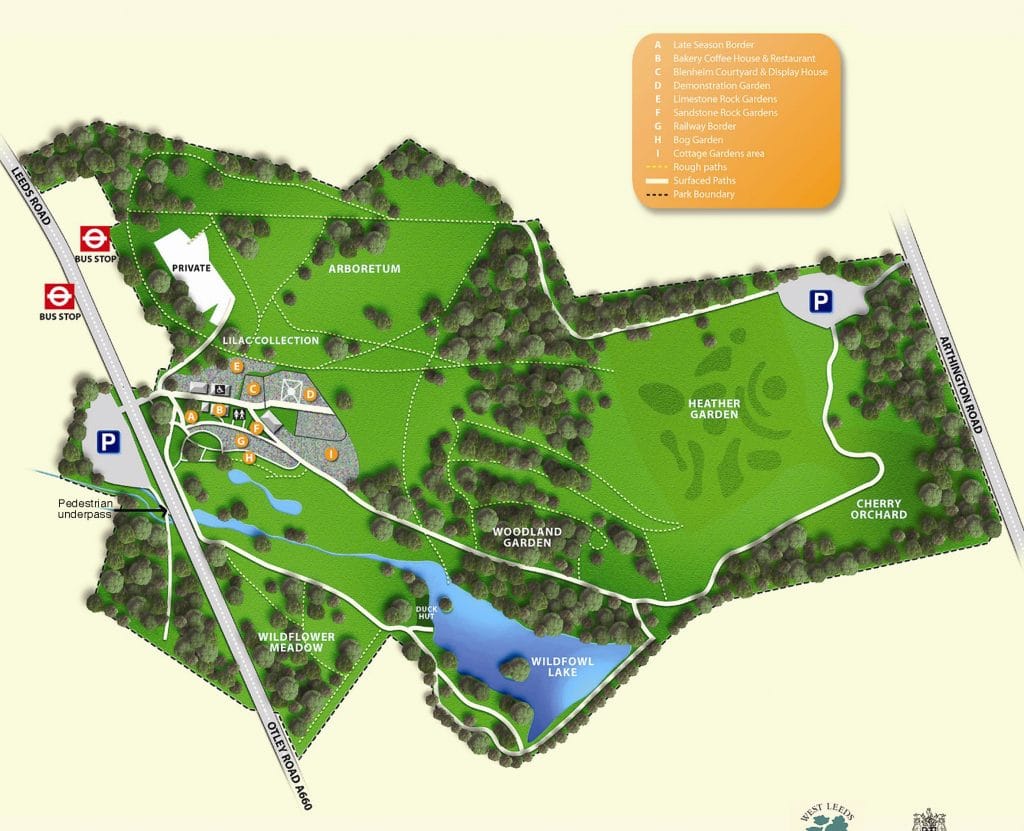 A popular park, well known for its circular lakeside walk, wonderful gardens and popular tea rooms. At 136 acres, this is a large park and is near to two of Leeds' most treasured nature reserves: Breary Marsh and Adel Dam.
---
Cost: Pay and display car-parks at Midgehole Road and Clough Hole, Widdop Road
Address: Gibson Mill, Midgehole Rd, Hebden Bridge HX7 7AW
Hardcastle Crags offers a chance to walk through some fairly ancient woodland above a stream, which has many paths and items of interest, particularly for the wildlife enthusiast. About a mile from the car park is a renovated Mill which is well worth a look/tour round and a cafe.
---
Cost: There may be a charge to park
Address: Hall Lane, Horsforth, LS18 5JE
Horsforth Hall Park is a large community park about six miles north-west of Leeds city centre. With scenic walks, trim trail, Japanese garden, Integrated play facility, Spider's web playground and more.
---
Cost: There may be a charge to park
Address: Meanwood Park, off Green Road in Meanwood – LS6 4LE
The Meanwood Valley Local Nature Reserve runs rom Meanwood into the countryside around Adel and Alwoodley. An excellent way to explore the valley is to follow the Meanwood Valley trail which runs from Woodhouse Moor, through the Meanwood Valley and on to Breary Marsh at Golden Acre. There are waymarks along the route. There is a playground in the park.
---
Cost: There may be a charge to park.
Address: The address of the main entrance is from Town Street, Middleton, LS10 3SH.
Middleton Park, the green jewel of South Leeds, is a mixture of traditional parkland and ancient woodland. This green space is over 470 acres and has something for everyone including a cafe, bowling greens, a playground, and a fishing lake. Plus much more, it is a great place for a walk. There is also 200 acres of woodland.
---
Cost: Parking for over 4 hours costs just £1.70
Address: Barnsley Road, Newmillerdam, Wakefield, WF2 6QP
Newmillerdam Country Park features a central lake surrounded by a surfaced path with surrounding broadleaved and coniferous woodland located on the slopes. The Chevet branch line is an old railway line accessed from the south west corner which allows you to explore the wider countryside. You can also take part in the gnome roam – find the sculptures and complete the activities and challenges as you go. There is a 1.5 mile surfaced lake walk and further walks.
---
Cost: Free to park for National Trust members or £5.00 for a car to park all day
Address: Doncaster Road, Nostell, Wragby, Wakefield WF4 1QE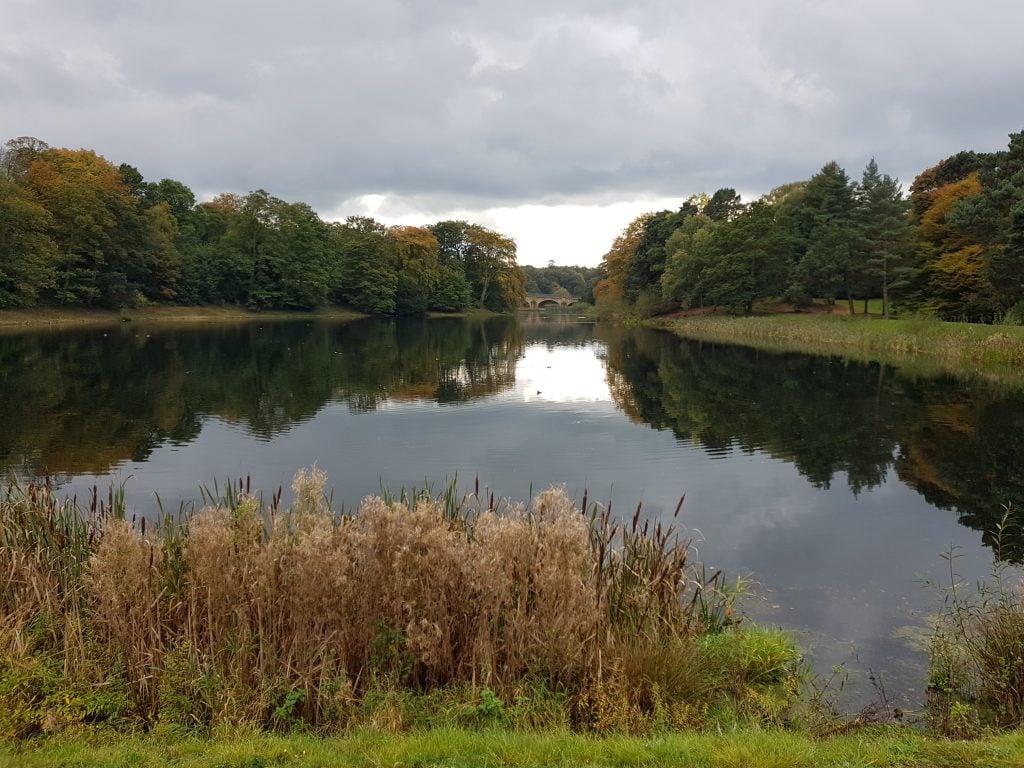 Nostell Priory is run by the National Trust. You can visit as a ticketed attraction. But you can also park and just walk around the grounds. There's paths to follow around beautiful lakes and up to the Obelisk. This walk is around 2 miles long.
---
Cost: It is free to park and walk around the park
Address: Nova Lane, Birstall, Batley, WF17 9LG
The restored gardens are well worth a visit, and over 100 acres of Green Flag award winning country park include a visitor centre, gift shop, café, nature trail, picnic sites and a playground designed for children of all abilities. Oakwell Hall and Country Park has two car parks. The south-west of the site is open for parking at all times, though a height restriction barrier prevents access to vehicles of over two metres.
---
Cost: There may be a charge to park
Address: Ogden Ln, Halifax HX2 8XZ
Ogden Water Local Nature Reserve offers a superb opportunity to escape from the stresses and strains of everyday life. Over 300,000 people visit Ogden Water every year for picnics, walking, feeding the ducks, family outings and nature activities. There are numerous woodland trails and waterside paths to explore, including 1 ¼ miles of wheelchair accessible pathway around the reservoir and through sections of the woodlands
---
Cost: Currently free to park, there may be a charge in the future
Address: Asdale Rd, Denby Dale Rd, Wakefield WF2 7EQ
There are a number of walks with good footpath links to Sandal Castle where there are spectacular views to the west along the Calder Valley. Within the park is a lake which is a designated Local Nature Reserve which is enjoyed by bird watchers with a wide variety of bird visitors each year receives many varieties of bird species. You can also enjoy watersports, play area, light railway and cycling.
---
Cost: There may be a charge to park
Address: The Reserve does not have a specific post code but LS13 1HP will take you to Rodley Town Street.
Created on a floodplain in Kirkstall Valley, a recognised 'flyway' for wildfowl and waders on migration, the wetland habitats constructed here complement the nearby River Aire and the Leeds and Liverpool Canal. Car Parking is available on site just after crossing the bridge over the River Aire. They also offer trails, pond dipping, mini beast hunts and bird watching.
---
Cost: Parking is free and there are five car parks
Address: Mansion Lane, off Princes Avenue, LS8 2HH.
Roundhay Park now covers over 700 acres of parkland, lakes and woodland and is one of the largest urban parks in the world. The Park has a scented for the blind, National Plant Collections, Canal Gardens, the Monet and Alhambra Gardens, plus Tropical World. Playgrounds and a cafe.
---
Cost: Free for members of the RSPB. Otherwise it's £4.00 per car
Address: RSPB St Aidan's Nature Park, Astley Ln, Leeds LS26 8AL
Just a stone's throw from the centre of Leeds, St Aidan's is a stunning park to explore. Whether you're on foot, on your bike or have your camera at the ready, take advantage of the amazing views and wonderful wildlife including bitterns, avocets, black terns, skylarks and meadow pipits.
---
Cost: Please see their website – some parts are free
Address: Park Off Selby Road, Leeds LS15 0AE
Enjoy fantastic vistas of the park and lakes at Temple Newsam from every window of the house and take in this vastly beautiful estate. Join our nature trails, perfect for walking, cycling and horse riding. Take a picnic by the lakeside gardens or have some family fun in our adventure playground.
---
Cost: It is free to park
Address: 102 Shay Ln, Walton, Wakefield WF2 6NB
Located 3 miles south east of Wakefield, Walton Colliery Nature Park consists of lakes and ponds, woodland and grassland and also a section of the Barnsley Canal. With a Network of paths through the park for walking and cycling. The Loop trail is 3 in length.
---
Cost: There may be a charge to park
Address: 1 Farnley Ln, Otley LS21 2AB
One of the most well-known sights in Otley, lies alongside the River Wharfe and has beautiful gardens where you can take a leisurely walk, go on the river on a boat or pedalo. There is an extensive playground and you can enjoy an ice cream from the cafe that overlooks the river. For older children there are the added attractions of a skateboard park and the recently installed outdoor gym.
---
Cost: Cars – £1 for 1 hr, £2 for 2 hr, £3 full day.
Address: Worsbrough, Barnsley S70 5LL
Worsbrough Mill Country Park covers over 240 acres and holds Local Nature Reserve status. The Parks 60 acre reservoir is a haven for wildlife and is open to anglers and bird watchers. The Park has well maintained footpaths and cyclepaths that meander through Willow Carr and around the circumference of the reservoir passing meadowlands that are rich in wild flowers. Walks more suitable for families – The Badger Walk: A fairly level walk following Worsbrough Reservoir with only very slight inclines in places. Suitable for wheelchair access. Approx. 3.5km. The Fox Walk: A reasonably level walk with a few inclines. Suitable for wheelchair access. Approx. 2km.
---
Cost: It is FREE to visit the Yorkshire Sculpture Park. It costs £11.00 to park a car in their car park all day.
Address: West Bretton, Wakefield, West Yorkshire, WF4 4LG
The park covers 500 acres and the sculptures are spread out far and wide. Some of the sculptures do change throughout the year but if you are lucky you may see a Barabara Hepworth or a Henry Moore. There are even some Damien Hirst sculptures there now until 2022. There's a great range of sculptures to find and if your kids are anything like mine they will love finding them (and posing by them for photos). There is a long lake walk with bridges, dams and a few follies along the way. A lot of the paths are very bumpy and uneven so leave your buggy at home if you can. If you want to only use accessible paths then you can ask for advice on the best route to take.
---