At some point this summer us parents and grandparents are bound to start running short on money. It can get so expensive taking your little ones here there and everywhere. So to make sure we all have fun yet don't spend lots of money every day here's my list of 25 free things to do in Lincolnshire over the summer (and beyond).
FREE THINGS TO DO LINCOLNSHIRE
1. Go to the beach
This is my most favourite thing to do in the summer and you can go there for free. At Anderby Creek, Gibraltar point and Saltfleetby Theddlethorpe Dunes you can park for free. Skegness, Sutton on sea and Mablethorpe there is free parking away from the beach. You have to walk a bit further but it can be done for free. Some are limited to 2 hours but free parking can be found by entering in where you want to visit.
We had a good family day out here and we visited in the winter time. I would imagine it's even more fun in the summer as the kids can spend more time playing outside. There are lots to see and explore here inside and out. The museum is located in the north of Lincoln, up past the castle. Quote "The museum has built up a collection of over 250,000 objects and visitors can enjoy our wonderful social history collection, with a working Victorian kitchen and printing press during special event days." You can read my review here – The Museum of Lincolnshire Life – Free day out review
This is a museum located in the centre of Lincoln. It has a café, imaginative play area for smaller kids and a museum full of archaeological artefacts. There is plenty for young and old to look at. Plus you can take a discovery backpack into the galleries, or try one of the quizzes or trails.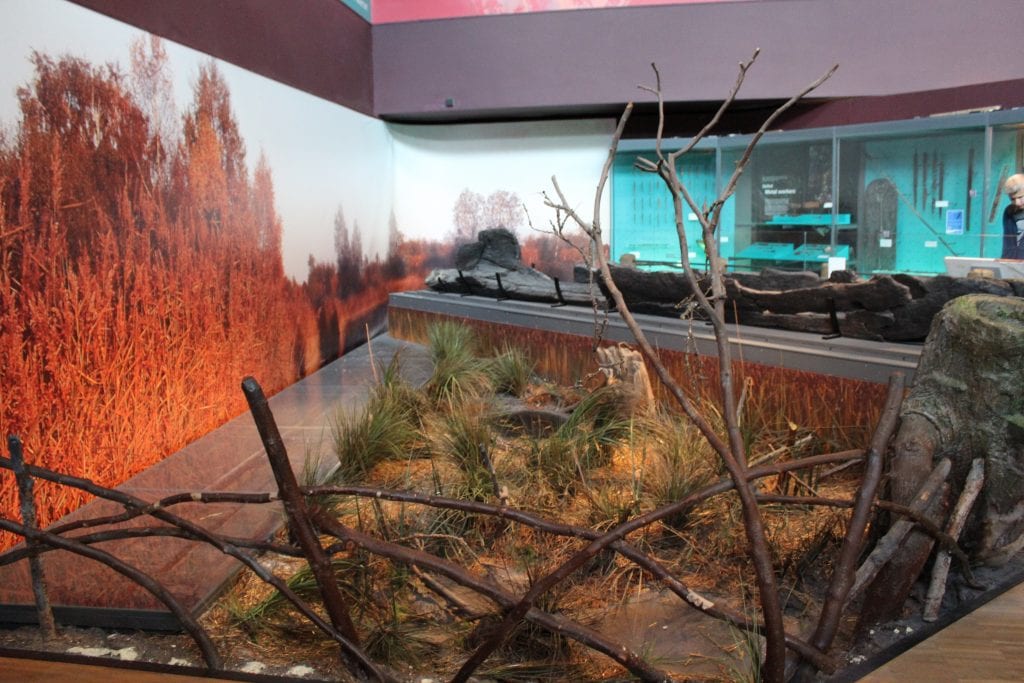 It has paths suitable for bikes and walkers, a playground for the kids, a beautiful lake with a bridge that you can play pooh sticks over and gorgeous parkland to also walk around. We visited here many time last summer and I am sure we will again this year. Find out more about Hartsholme – Why we Love Hartsholme Country Park, Near Lincoln | Free Day Out.
Quote about the park "The Arboretum was originally designed and laid out between 1870 and 1872 by Edward Milner, one of the most celebrated Victorian gardeners of his time. A well-maintained park, enjoy the beautiful gardens, lakes, fountains and bridges, Victorian bandstand and children's play area"
Quote from the Visit Lincoln website "The Lincoln Roman Trail will take you around the remains of the Roman city in the Cathedral Quarter and to The Collection where a display of more Roman artefacts can be found. There are also points of interest further south in the city to discover. The trail is available in a printed version from the Visitor Information Centre for £1 or free online as an interactive smart-phone web app."
7. Visit the beach in Lincoln centre
We went last year and visited after a big dry spell. Therefore you couldn't do a lot sandcastle wise but Jamie had a wonderful time rolling around in the sand and chasing other kids about. He soon made new friends while I chilled out on one of their many deck chairs. Not bad for free! Don't forget to take a bucket and spade along if you want to attempt sandcastles etc. There will also be a fairground ride (additional charge) and entertainment such as Punch and Judy. The beach will be at city square from July 22nd (please check for exact dates)
Quote from their website "At the Cranwell Aviation Heritage Museum you can discover the history of RAF Cranwell from its early days as a Royal Naval Air Service base to the current day. The experience includes interactive exhibits such as a Jet Provost flight simulator, Vampire nose pod, exhibitions and artefacts. There is also a courtyard area with Jet Provost aircraft on display." Check their website in the title link for opening times etc.
Some 'what's on' websites do state this as being free. Well yes, it is so long as you can cycle there. If like us you can't do that it isn't entirely free as you have to pay £2 to park. But with extensive walks to do, and play areas such as a sandpit and water area it is well worth the fee. It is worth checking out their website to see what extra activities they may have on over summer. You can read more about Whisby via my review here – 7 great reasons why we love Whisby nature park, near Lincoln
You are never too far from part of the route as it stretches from Boston to Lincoln and is 33 miles long. There are many access points to get on the trail and some parts of it are traffic free.
Quote from their website "Lincolnshire's only open-air farming museum, situated in the heart of Skegness. There are so many things to see and explore at The Village Church Farm. Something for everyone"
On various days up until 1st September you can take your kids pond dipping here. They also have a pirate treasure trail and Mini monsters bug hunt. Quote from their website "Families are always made welcome. You can get really close views of birds from the visitor centre, where we've provided telescopes for visitors to use. There's also an RSPB guide on hand who will be happy to answer your questions. Binoculars can be hired free of charge from the visitor centre and taken out around the reserve. There are wildlife explorer backpacks available for children to hire, and free games available to keep them interested as they walk around. The 'Kids' Zone' in the 360 hide has been specially created for children's activities"
Although it is free to visit the nature reserve, unless you can get there by bike, you do have to pay to park. They charge £1 for 2 hours and £3 for all day. Quote from their website "Gibraltar Point impresses by its sheer scale and diversity of wildlife but to appreciate it fully you need to see it in different seasons. In summer, little terns may be seen fishing in the shallows and skylarks are in full song above the purple haze of the saltmarshes." Find out more about Gibraltar Point – Exploring Gibraltar Point Nature Reserve, near Skegness – Family Walk in Lincolnshire.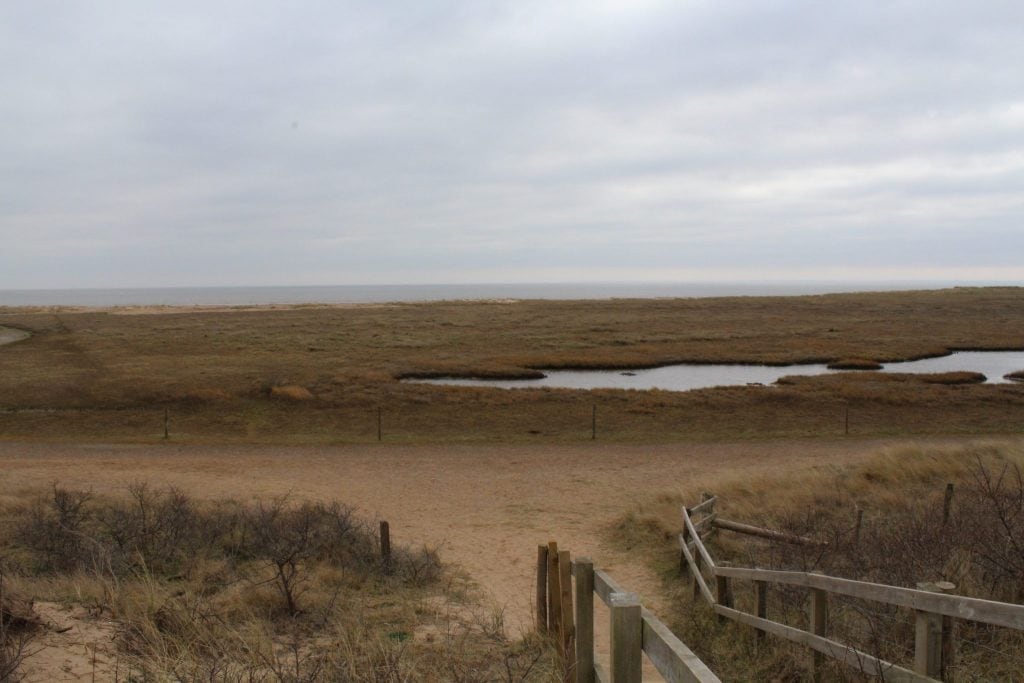 This is a lovely little spot to let your kids run free on their beautiful tree and streamlined paths. On a warm day, your children will love being able to splash in the stream. Although pebbly it's not too deep so it's good for paddling. Why not take nets too and see if you can catch anything.
15. Visit your local library
Great free activity for a rainy day. A lot of libraries still have things on for the kids in the holidays such as story time and craft activities. It's always worth checking out your local library to see what's on.
The donkey sanctuary is free to visit. They are a charitable trust so if you want to donate you can, no pressure. Check out their website in the link above for opening times. A lot of their donkeys have been rescued.
Why not check out the link above for what's on this summer at the museum. They have lots of free activity and craft sessions mostly themed around their exhibits. They also have sessions especially for under 5's.
18. Go for a walk and maybe take a picnic to your local woods
There's quite a lot of woods to choose from in Lincolnshire. The forestry commissions website is a great resource to find your local woods with pathways. One forest we are yet to explore but would like to soon is Chambers Farm woods up near Market Rasen. Quote from the website "Situated on the site of a medieval woodland it contains ancient limes and a wealth of butterflies. A joy for any nature lover at any time of the year. There is a small car park."
Quote from website "This award-winning, three storey building has a low breast shot water wheel and two sets of millstones. You can watch the Mill in operation on special event days, producing stone ground flour as it would have been 200 years ago. Video footage of the milling process can be seen when the Mill is not in operation." From here you can walk along the riverbank to another free place you can visit in Sleaford, Navigation house.
Quote from the website "This impressive, refurbished original canal company office, built in 1838, is a Grade-II listed building standing in the old public wharf area, now known as Navigation Yard, off Carre Street. The building, thought to be the only one of its kind still in existence, has a heritage theme covering the early development of the new River Slea and portrays the story of the Navigation and its significant impact on Sleaford's history. The building has interactive exhibits for all ages, as well as exhibitions and film footage for those who are fascinated by the history of trade and transport." You can walk along the riverbank to Cogglesford watermill from here.
This is yet another free thing to do in Sleaford. They have many events on including family workshops over the summer. Quote "During the holiday tots, older children and families can explore and respond to the themes of our exhibition through designing and making. This summer holiday we will be making awesome apparel.
We are offering a fabulous opportunity for children to do their Discover and Explore Arts Award during these sessions. If you are interested in a place, please email learning@nationalcraftanddesign.org.uk for more information. Places will be on a first-come-first-served based!"
Last summer we went to Springfields retail outlet in Spalding and saw Sooty (and met him) for free. This year you can do the same. They have 4 free mid-week events on this summer. 31st July – 4th August Rastamouse will be doing 2 family shows a day. 7th- 11th August the beach is coming and you can build sandcastles, see paw patrol characters and ride a donkey for a small charge. 14th-18th August Basil brush will be there and will be doing two hilarious shows a day. And finally 21st-25th August our favourite Sooty will be returning with his friends in 2 daily shows.
There's plenty to do for free at Woodthorpe garden centre just north of Alford. There's a great dinosaur exhibition. They are really realistic as they not only roar but move too. They also have a good playground for the kids and a maze to try not to get too lost in. If you're looking for a full day out why not visit Lincs Aquatics just down the road too? It's the biggest aquatic shop I've ever been in. They even have reptiles too. For a small fee you can feed the giant fish up the wooden walkway. Read my review here – Woodthorpe garden centre, Lincs Aquatics free day out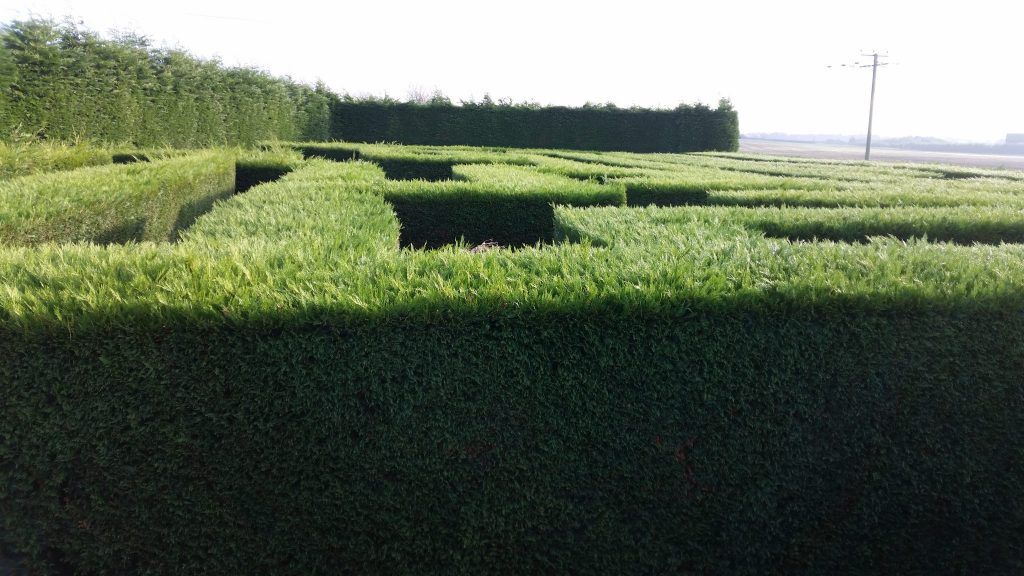 Quote from website "Walk, cycle or ride the Spa Trail on 3 miles of flat, surfaced path/bridleway along the mid-section of the old Horncastle to Woodhall Junction railway line and part of the Horncastle Canal. This easy, traffic-free route is ideal for wheelchair users and families with young children and pushchairs.
This trail, part of the Viking Way long distance footpath, passes through woods and rolling countryside. Sculptures made from wood, stone and metal are scattered along the way, reflecting local wildlife and links with the past." You can join the trail at various access points listed above. While in Woodhall Spa why not visit the Cottage Museum? It's free to visit and is just off the trail.
Free to park and walk around their 600 acre site and see more than 400 horses, donkeys and mules. There's a café, playground for the kids, you can take your own picnic. They have children's craft days and there is a treasure hunt, for a small charge. Main walkways are wheelchair friendly and they welcome dogs on leads. Read more here – A Day Out to Bransby Horses Near Lincoln | Free to Visit.
Plus special bonus extra idea
26. Visit a Splash Pad – 3 free in Lincolnshire