Things to do at Stonehenge review
Stonehenge is a fantastic day out for all the family. As well as being able to get up fairly close to the stones, you can also explore the history of the stones by visiting the exhibition. You will need to book your timed ticket slot in advance online. Both English Heritage and National Trust members benefit from free entry.
Stonehenge is a prehistoric monument. It consists of a ring of standing stones, each around 13 feet (4.0 m) high, seven feet (2.1 m) wide, and weighing around 25 tons. The stones are set within earthworks in the middle of the densest complex of Neolithic and Bronze Age monuments in England, including several hundred burial mounds. Archaeologists believe it was constructed from 3000 BC to 2000 BC.
Access to the stones is either on foot or via a complimentary shuttle bus, available for those with limited mobility or anybody who isn't feeling up for the walk to the stones. The children loved the shuttle.
Once closer to the stones, you are free to wander around the one-way path at your leisure, and you can take photos (top tip: the best spots are 3/4 of the way around). You can also listen to the free audio tour via your smartphone, and read up on the history of the stones on handy plaques on your way around.
Children may enjoy the chance to say hello to the sheep in the surrounding countryside, from a distance, on the way round. If you do decide to walk from the visitor centre, make sure you wear sensible footwear. The path is flat and even, but it is a long walk (approximately 30 minutes, depending on pace – little legs will take longer).
The exhibition is mainly indoors, although there is also an outdoor area where you can find out more about Stonehenge's past, with members of staff in character, transporting visitors back in time, immersing you in the history.
Although I wouldn't say there is enough to keep you busy for a whole day, definitely set aside at least a couple of hours to fully enjoy your visit, and you can always combine your visit with a trip into local Salisbury, to make a day of it.
Please note – Most places may still require you to pre-book online in advance. Some venues also still have certain areas closed for safety reasons. Please check their website and/or social media pages before visiting.
BOOK TICKETS BELOW
FAQ and Further Information Stonehenge
Is there food and drink available?
What are the main things to do?
Historical site with 4,000 years plus standing stones set in a circle including an audio tour. Plus a visitor centre with an exhibition and outdoor reenactors. There are toilets and a cafe
What are the ticket prices?
*FREE to members of English Heritage and the National Trust.
*Prices are subject to change and/or discounts online. *FREE or higher priced. An adult ticket without donation midweek is £19.50 and £11.70 for a child aged 5-17. Rising to £21.10 and £12.70 at the weekend. Children under 5 years are free.
When are they open?
Stonehenge is open for most of the year but it does shut for a few days over winter. For up to date opening times and dates please follow this link.
Dog friendly?
Only assistance dogs are permitted.
Are they accessible?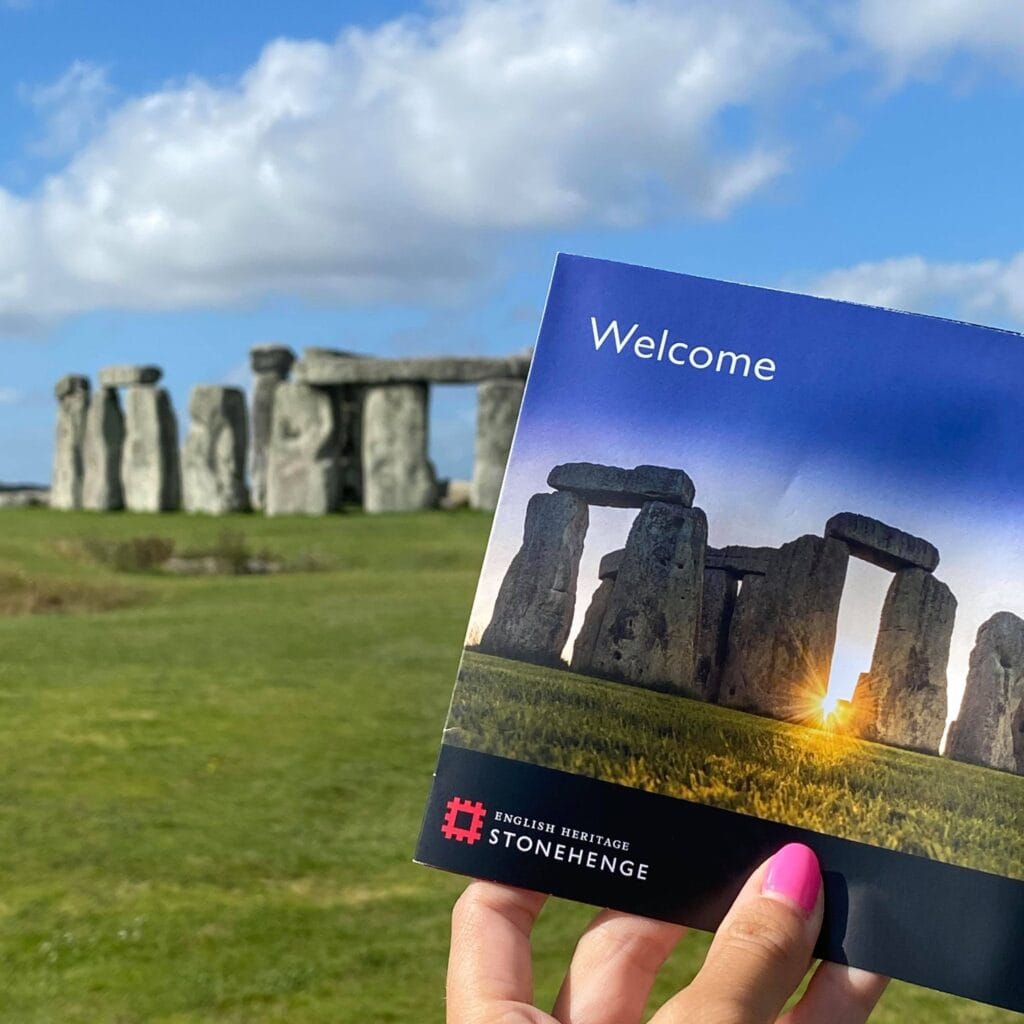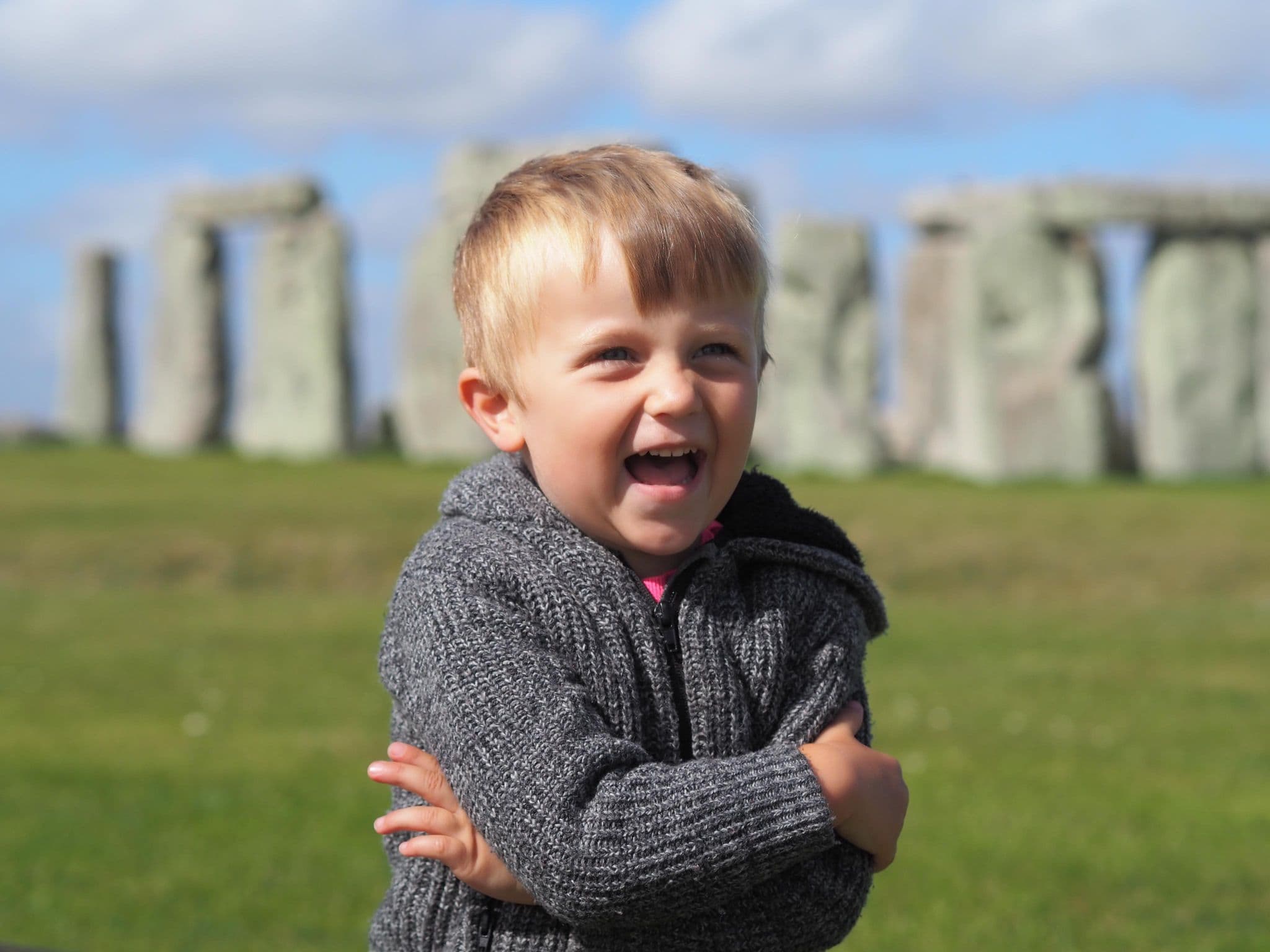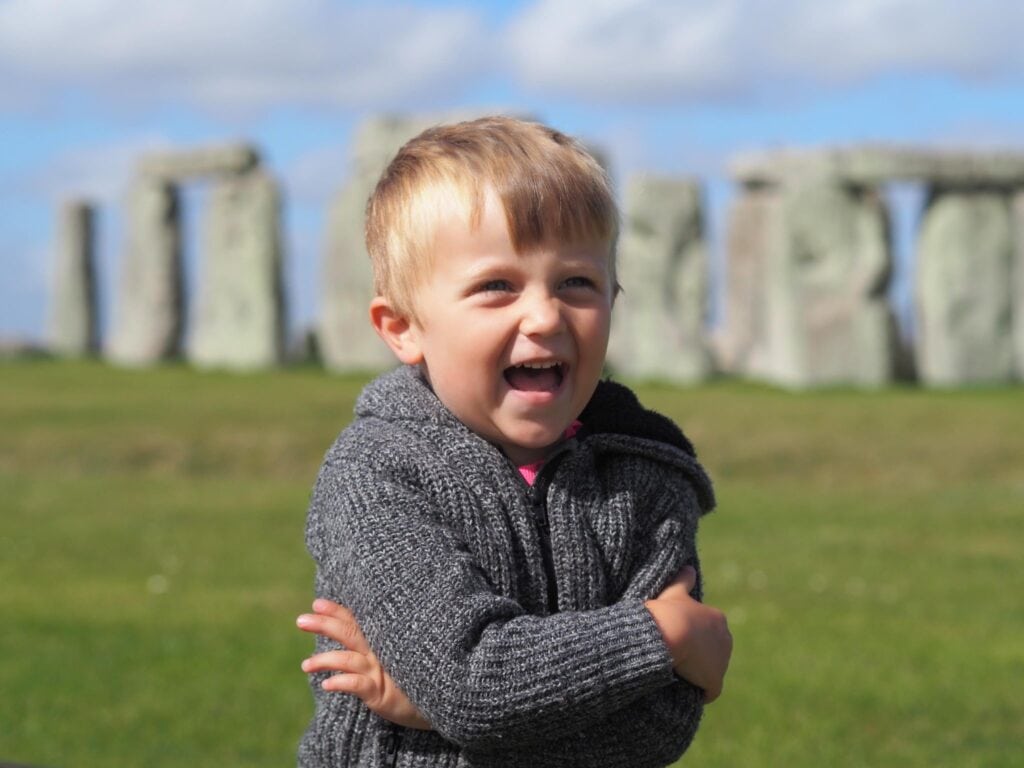 *This post contains affiliate links
---